Вместе со своими соседями сделали wi-fi антенны, пока 3 штуки. Провели тестовые испытания.

Together with my neighbors, we made wi-fi antennas, while 3 pieces. Conducted tests.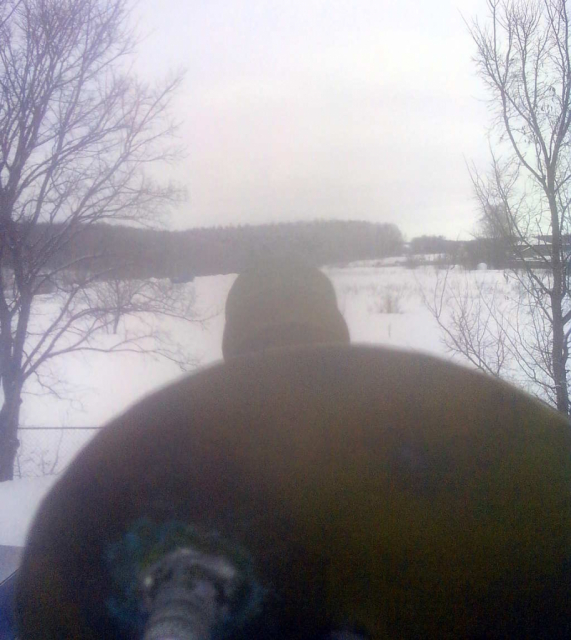 У меня холмистый район, до леса впереди всего 300м.

I have only hilly area near, just 300m from the forest.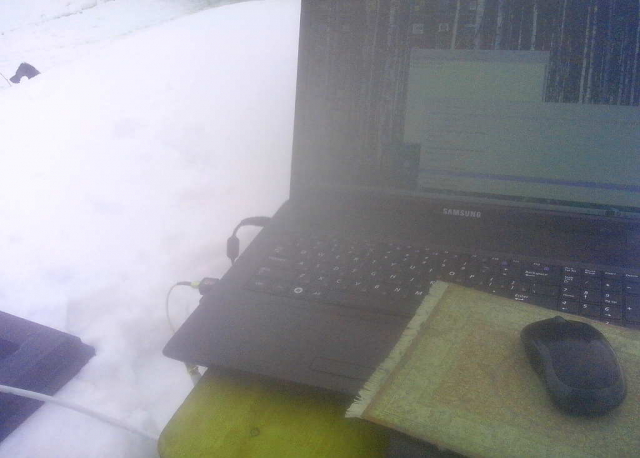 Залез повыше, провёл туда электричество, взял чей-то ноутбук и с помощью криков и жестов общался со вторым участником эксперимента. У него был обычный смартфон с раздачей wi-fi, на который я целился.

Me climbed higher, spent there electricity, took someone's laptop and communicated with the second participant of the experiment with the help of shouts and gestures. He had a regular smartphone with a wi-fi tethering that i aimed at.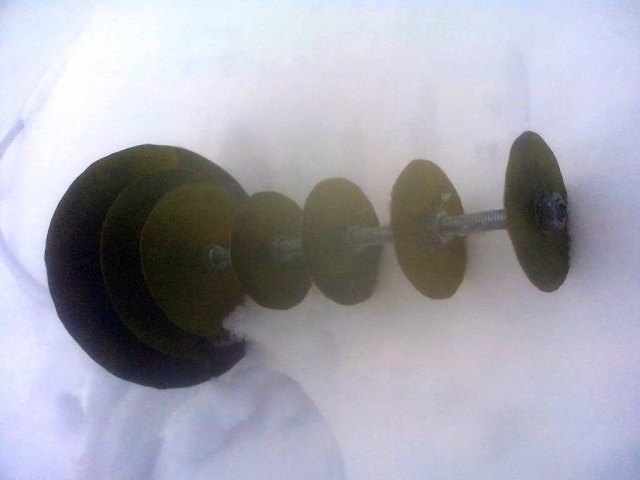 Эту сделал я по инструкциям kreosan. У меня не получилось так же хорошо. Резал медный лист первый раз - круги получились неровными и неточными.

I did this according to the instructions of kreosan. I did not work as well. I cut a copper sheet for the first time - the circles turned out uneven and inaccurate.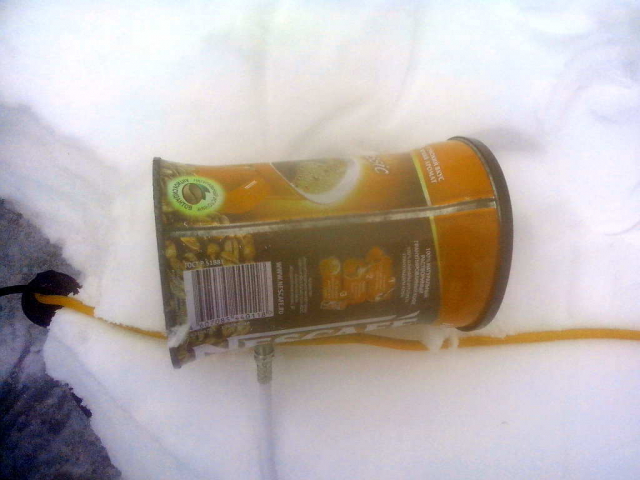 Эту антенну сосед сделал из банки кофе.

A neighbor made a antenna from a coffee can.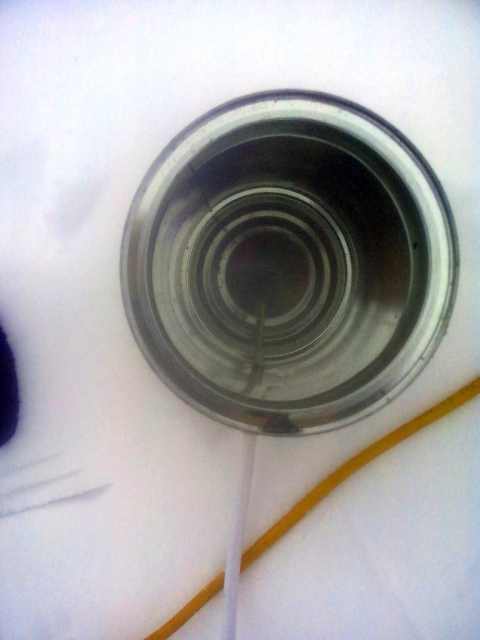 Можно снять пластиковую крышку и посмотреть что внутри.

It could be removed the plastic cover and see what's inside.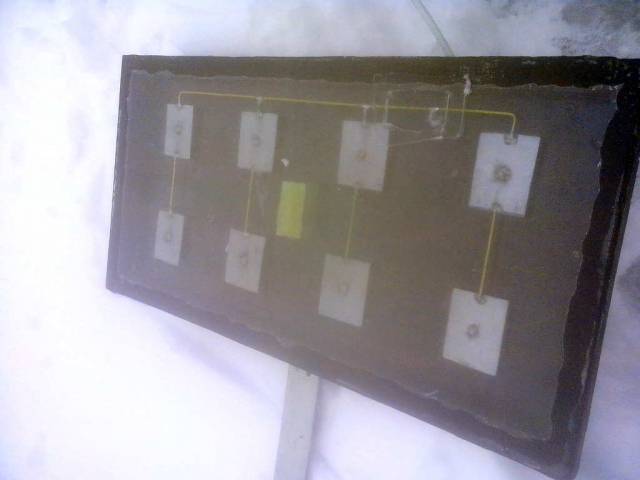 Это теоретически самая мощная антенна, которую сделал сосед.

This is theoretically the most powerful antenna that neighbor has made.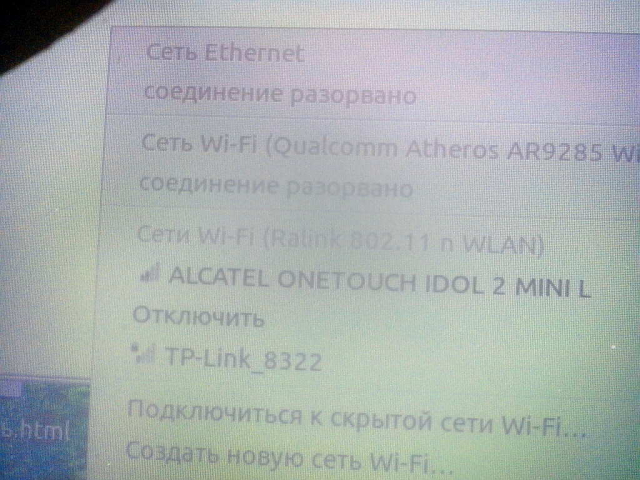 На 300м она давала уверенный уровень сигнала, даже не при прямой видимости.

At 300m, it gave a confident signal level, even without direct visibility.

Вот примерные результаты / Here are the approximate results: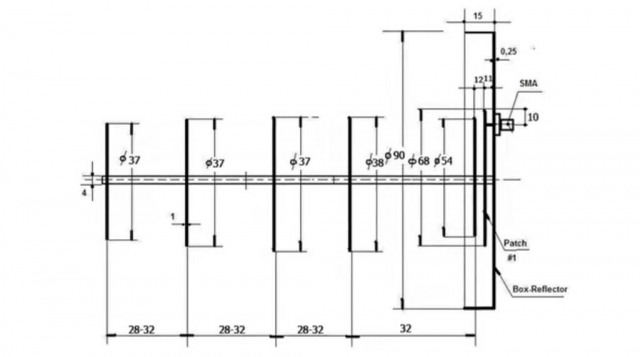 Антенна Креосан - уверенный сигнал 250-300м. Мой первый экземпляр очень некачественный. Если сделать её точно, будет ещё лучше.

Antenna Kreosan - confident signal 250-300m. My first copy is very poor quality. If you do it exactly, it will be even better.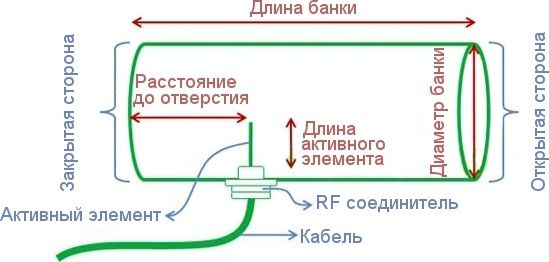 Антенна из Кофейной Банки - уверенный сигнал на 150-200м, много потерь на 250м.

Coffe Can Antenna - confident signal at 150-200m, a lot of losses at 250m.

Антенна ФА20 - уверенный сигнал боле 300м.

Antenna FA20 - confident signal more than 300m.
Ещё планируем сделать такую антенну/We also plan to make such an antenna: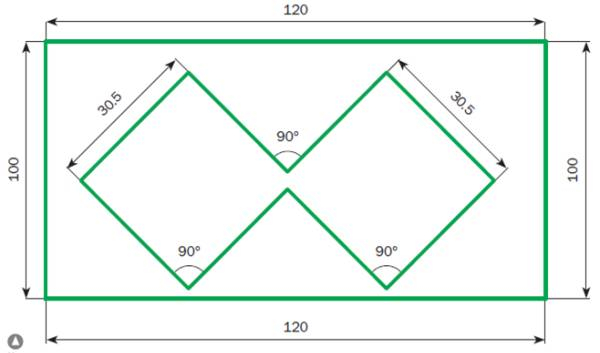 И проверить на открытой видимости более 1000м, с точными замерами пинга и мегабит.

And check on open visibility more than 1000m, with accurate measurements of ping and megabits per sec.

#anarchism #antenna #experiment #fa20 #forest #hardware #opensource #technology #wi-fi #wifi