Today is another holiday, developed by one of many, but respected sects:
Pat Pineapple Day

Honor the ECG Mascot (and Ek-sen-trik Discordian Brigadier and Patron Saint) by consuming something with or associated with pineapple. Creativity is encouraged. This is the only day the Order of the Pineapple can be presented.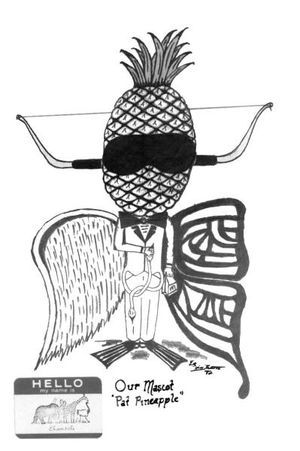 Сегодня еще один праздник, разработанный одной из многих, но уважаемых сект:
День Ирландского Ананаса

В этот день почитайте этот важный талисман (являющийся одновременно сектантским дискординаским бригадиром и святым покровителем), употребляя что-то с ананасом или связанное с ним. Творчество поощряется. Это единственный день, когда можно представлять Орден Лимонки.

#ek-sen-trik-kuh #erisian #holiday #order #pat #pineapple #reformed #sect