Inside Facebook's Secret Rulebook for Global Political Speech:
the manual explains which emoticons can be seen as threats or, in the context of specific groups, to incite hatred.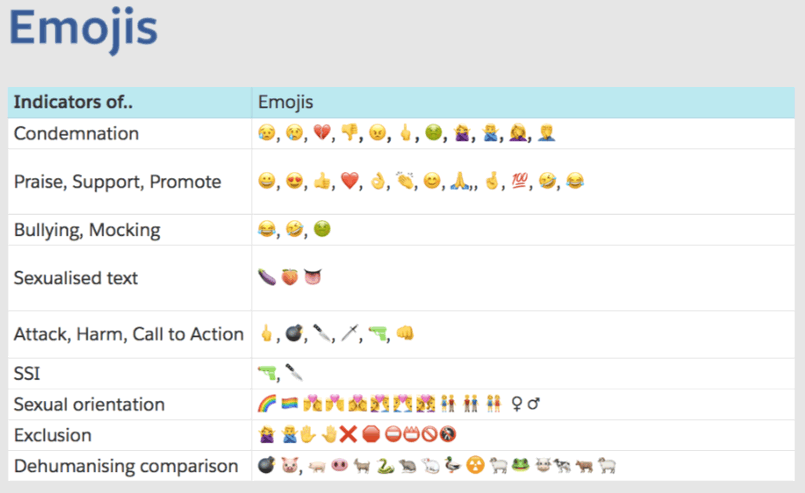 Руководство для модераторов Facebook:
в руководстве объясняется какие смайлики могут рассматриваться как угрозы или, в контексте специфических групп, для разжигания ненависти.
Screenshot from the Facebook manual for moderators, which explains the signs of statements that incite hatred (hate speech). Moderators must identify three levels of "seriousness" in view of six "inhuman comparisons", including a comparison of Jews with rats. A general guide to defining hate speech is 200 pages.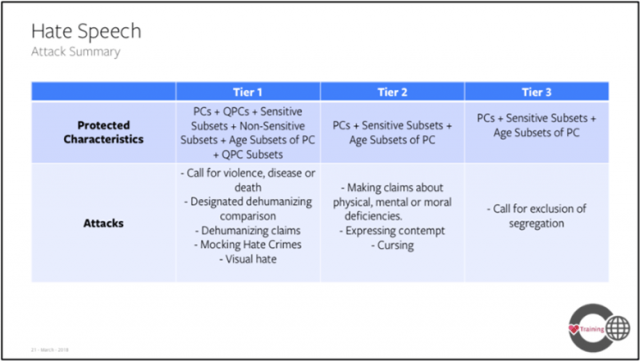 Скриншот из мануала Facebook для модераторов, где разъясняются признаки высказываний, разжигающих ненависть (hate speech). Модераторы должны определить три уровня «серьёзности» с учётом шести «бесчеловечных сравнений», в том числе сравнение евреев с крысами. Общее руководство по определению высказываний, разжигающих ненависть, занимает 200 страниц.

#capitalism #conspiracy #documents #infosec #metaprogramming #property #software