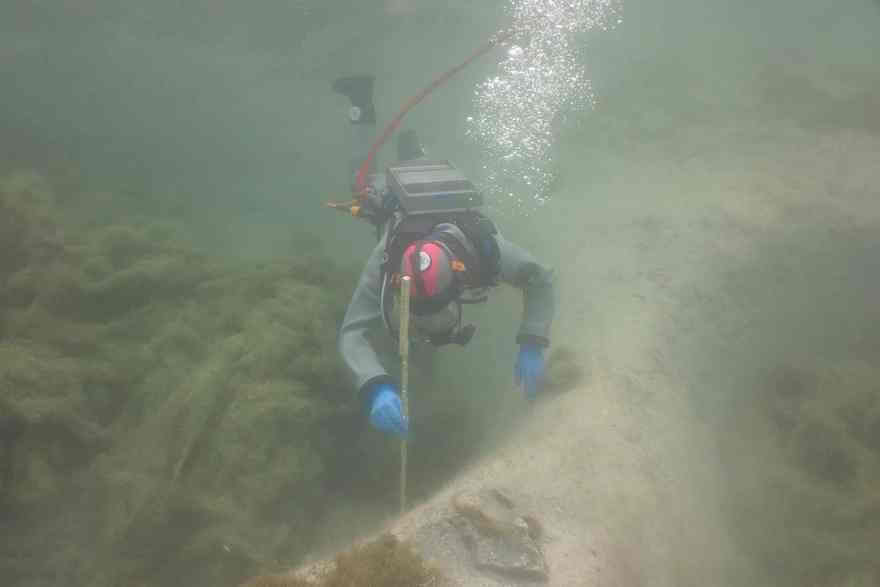 Bronze Age village found under Swiss lake

Archaeologists have, for the first time, found traces of a Bronze Age lakeside village under the surface of Lake Lucerne.
Traces of a pile dwelling (or stilt house) village came to light while laying a pipeline in the natural harbour area. The remnants were found by underwater archaeologists around four metres below the water surface.
"This finally confirms the theory that, in earlier times, the Lucerne lake basin was a suitable settlement area," a canton Lucerne statementExternal link said.
Archaeologists had been looking for proof of settlement for some time, but had been hampered by a thick layer of mud at the bottom of the lake. Work on the pipeline however revealed around 30 prehistoric wooden piles or stilts and five pieces of pottery.

🔗 https://www.swissinfo.ch/eng/culture/bronze-age-village-found-under-swiss-lake/46559866

Деревня бронзового века на дне швейцарского озера

Археологи обнаружили следы поселка бронзового века на берегу озера под поверхностью Люцернского озера.
При прокладке трубопровода в районе естественной гавани обнаружены следы поселка свайных домов. Их останки были найдены подводными археологами на глубине четырех метров ниже поверхности воды.
«Это окончательно подтверждает теорию о том, что в прежние времена бассейн Люцернского озера был подходящей территорией для поселения», - говорится в заявлении кантона Люцерн.
Археологи некоторое время искали доказательства поселения, но им мешал толстый слой грязи на дне озера. Однако в ходе работы над трубопроводом было обнаружено около 30 доисторических деревянных свай и пять керамических изделий.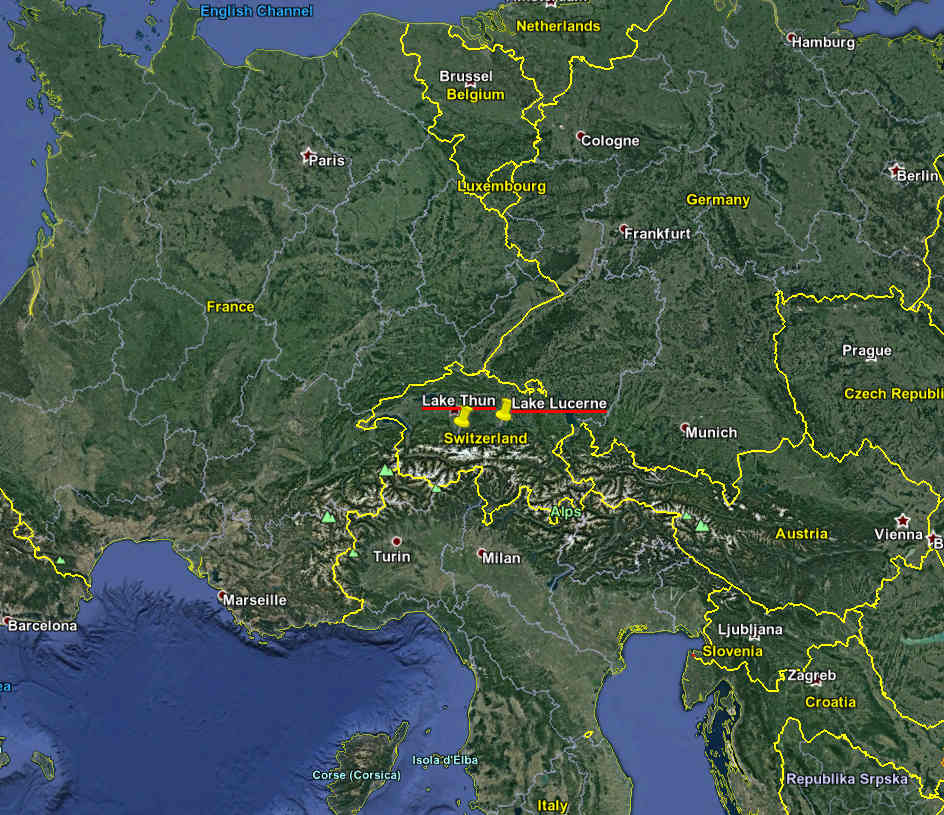 This is not the only such find in Switzerland. Last year the following news was published:

Archaeologists are diving into Switzerland's Lake Thun to rescue the remains of Bronze Age pile dwellings before they wash away.
Initial investigations revealed that the northern area of the site was in a worrying condition. The last remains of the pile dwellings now lie unprotected at the bottom of the lake. The erosion, which washes away up to 50cm of sediment per year, is caused by the strong natural current of the Aare river as well as boat traffic.
In 2014, a recreational diver turned in various bronze objects that he had found in Lake Thun. Archaeologists immediately launched an investigation and soon found piles and ceramic shards, which were clearly from prehistoric settlements.
Before the discovery five years ago, pile dwellings were hardly known in Lake Thun. However, graves from the Early Bronze Age had been found in Thun, Hilterfingen, Amsoldingen and Spiez.
Meanwhile, several settlements from the early and late Bronze Ages have been found in the area. According to archaeologists, their dimensions are considerable and are in no way inferior to the large lakeside settlements on the edge of the Jura.

🔗 https://www.swissinfo.ch/eng/excavation-project_divers-to-retrieve-bronze-age-artefacts-from-swiss-lake/45475080
Это не единственная подобная находка в Швейцарии. В прошлом году была опубликована такая новость:

Археологи ныряют в Тунское озеро в Швейцарии, чтобы спасти остатки свайных построек бронзового века, прежде чем их смоет.
Первоначальные исследования показали, что состояние северной части этого памятника вызывает тревогу. Последние остатки свайных жилищ сейчас без защиты лежат на дне озера. Эрозия, смывающая до 50 см наносов в год, вызвана сильным естественным течением реки Ааре, а также движением лодок.
В 2014 году дайвер-любитель сдал различные бронзовые предметы, которые он нашел в Тунском озере. Археологи немедленно начали расследование и вскоре обнаружили сваи и керамические черепки, явно принадлежавшие к доисторическим поселениям.
До открытия пять лет назад свайные жилища в Тунском озере были малоизвестны. Также могилы раннего бронзового века были найдены в Туне, Хильтерфингене, Амсолдингене и Шпицах.
Между тем, в этом районе было найдено несколько поселений раннего и позднего бронзового века. По мнению археологов, их размеры значительны и ничем не уступают крупным прибрежным поселениям на берегу Джуры.


#alpine #archeology #catastrophism #climatechange #deluge #europe #lake #mountains #past #revision #swiss #timespace

originally posted on ussr.win