The year was 1948. In Clearwater, Fla., a town of about 15,000, crazy things were happening. On a morning in February, a resident out for walk on Clearwater Beach discovered what looked like the footprints of a monster and ran home to call the police.
В 1948 в Клируотере, штат Флорида, в городе с населением около 15 000 человек, происходили безумные вещи. Утром в феврале житель Клируотера на прогулке по пляжу обнаружил то, что выглядело как следы монстра, и побежал домой, чтобы вызвать полицию.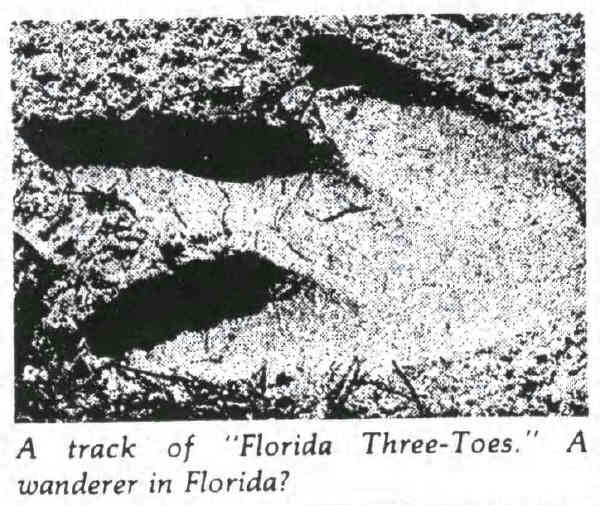 Over the next 10 years, the footprints of the "Clearwater Monster" appeared frequently: on Clearwater Beach, on Indian Rocks Beach, on the Courtney Campbell Parkway, on St. Petersburg Beach, on the beach at Sarasota. The "monster" also left prints on Honeymoon Island off the coast at Dunedin, along the banks of the Anclote River north of Tarpon Springs, and on the banks of the Suwannee River.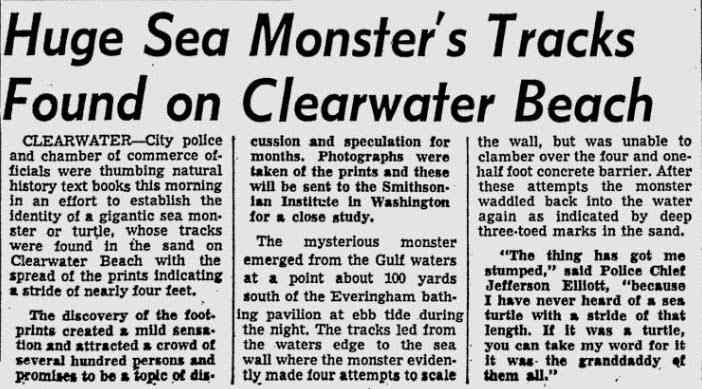 В течение последующих 10 лет следы "Чудовища Клируотера" появлялись часто: на пляже Клируотера, на Индиан Рокс Бич, на Кортни Кэмпбелл Парквей, на Петербургском пляже, на пляже в Сарасоте. Чудовище оставило следы и на острове Медового месяца у побережья в Данедине, вдоль берегов реки Анклот к северу от источников Тарпон и на берегах реки Суванни.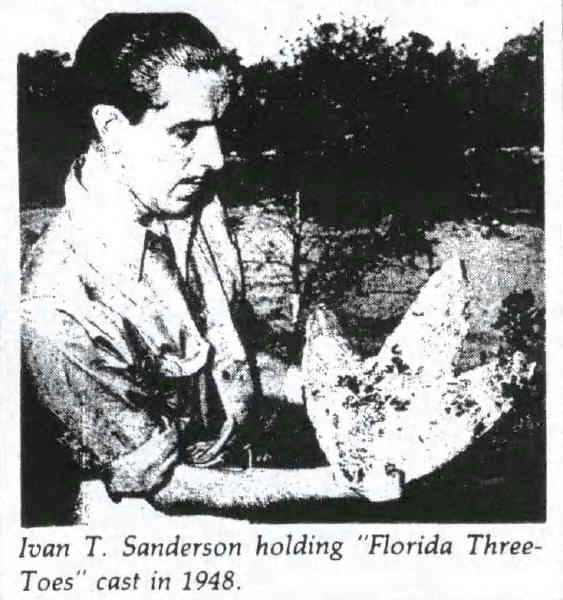 The well-publicized incident attracted the attention of naturalist Ivan T. Sanderson, who conducted a 2-week, on-site investigation, resulting in a 50 page technical report. He summarized the case in his 1969 book More Things, expressing his conviction that the case was authentic.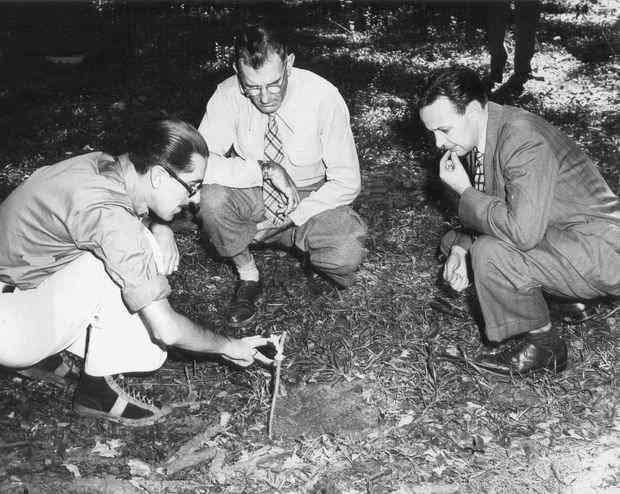 Широко растирожированный инцидент привлек внимание натуралиста Ивана Т. Сандерсона, который провел двухнедельное расследование на месте, по результатам которого был составлен 50-страничный технический отчет. Он резюмировал это дело в своей книге 1969 года "Больше вещей", выразив убежденность в его подлинности.

🔗 https://web.archive.org/web/20100611051838/https://www.orgoneresearch.com/2009/10/19/florida-%E2%80%9Cgiant-penguin%E2%80%9D-hoax-revealed


In 1948, a man wore 30 pound, three toed lead shoes and stomped around in Florida beach during the night. The footprints lead people to believe that a 15 foot tall penguin was roaming their lands. He kept up the prank for 10 years, visiting various beaches. The hoax wasn't revealed until 40 years.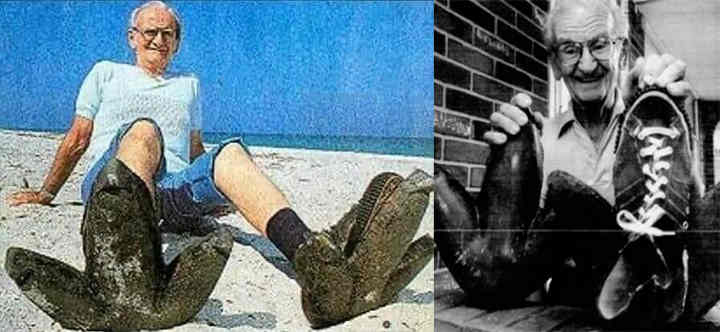 В 1948 году мужчина надевал 30 фунтовые трех-пальцевые свинцовые башмаки и ночью топтался на пляжах Флориды. Следы заставляли людей поверить, что 15-футовый пингвин бродит по их землям. Он продолжал розыгрыш в течение 10 лет, посещая различные пляжи. Розыгрыш был раскрыт только через 40 лет.

🔗 https://www.reddit.com/r/interestingasfuck/comments/m9qg4p/in_1948_a_man_wore_30_pound_three_toed_lead_shoes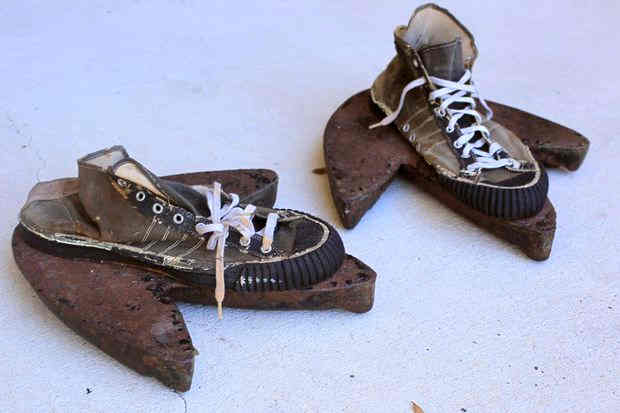 #beach #florida #floridaman #footprint #fun #history #hoax #penguin #photo #revision #usa

originally posted on ussr.win