terrasancta@lj wrote:


How to write the history (very brief outline)
Given (key words): 1147, Moscow, Jorge, fortress.
Questions: what and how?
Solution (2 options).
Russia. Jorge, aka Yuri (aka Iouri, aka Jurij, aka Joeri, aka Georgius) Dolgorukiy invited his brother to a meal in 1147 in Moscow. There he remained (forever settled), built a fortress here later.
Portugal. Afonso Henriques recaptures Lisbon from the Moors (after a meal, of course) in 1147 and names the fortress after... Jorge. Saint Jorge. And for some reason the central district of Lisbon is still called Moscavide (Arabs are to blame, of course).
...
Speaking of Lisbon's history. Legend has it that the fortress was taken thanks to the heroism of the knight Martin Muniz. He was not mentioned anywhere until the 13th century. But that is not important.
Interestingly, in the 17th century the Vasconcelos family, who considered themselves the heirs of the hero, erected a bust in the centre of Lisbon, and there was an inscription:
"King Afonso Henriques ordered this statue and head of stone to be placed here in memory of the glorious death that Martin Muniz, progenitor of the Vasconcelos family, received at this door when he crossed it to his own when he won the entrance to this city from the Moors in 1147."
It is true that King Afonso had no a clue, and he certainly didn't install anything, but how beautiful it sounds!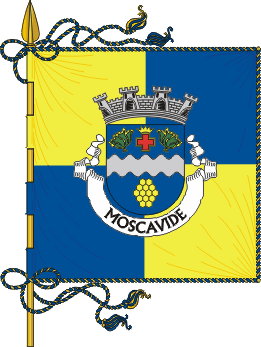 Галльское Евангелие wrote the following post

Fri, 29 Jan 2021 20:10:16 +0300
Как писать историю (очень краткий конспект)
🔗

Как писать историю (очень краткий конспект)

Дано (ключевые слова):

1147 год, Москва, Георгий, крепость

.

Вопросы: что и как?

Решение (2 варианта).

Россия.

Георгий

, он же Юрий (он же Гога, он же Жора, он же Гора, он же...

Гюрьги

) Долгорукий пригласил в

1147 году

на трапезу брата в

Москов

. Там и остался (навеки поселился), построив

крепость

.

Португалия. Афонсу Энрикеш отвоевывает Лиссабон у мавров (потрапезничав, конечно) в

1147 году

и называет

крепость

именем...

Георгия

. Святого Георгия. А центральный район Лиссабона отчего-то так до сих пор и называется

Мошкавида

(арабы виноваты, конечно).

Вопрос: это форзац, эрзац, крендец или п....ц?

Кстати, про историю Лиссабона. Крепость взяли, согласно легенде, благодаря героизму рыцаря Мартина Муниша. Который до 13-го века никем нигде не упоминался. Но это — не важно.

Занятно, что в 17-м столетии семья Вашкенселуш, считавшая себя наследниками героя, установила бюст в центре Лиссабона, и там была надпись:

«Король Афонсу Энрикеш поместил здесь эту статую в память о славной смерти, которую Мартин Муниш, прародитель семьи Вашкунселуш, принял у этих ворот, удерживая их открытыми в 1147 году».

Правда, король Альфонсу ни ухом, ни рылом, и точно ничего не устанавливал, но ведь как красиво звучит!

И пользуйтесь краткими конспектами! Пользуйтесь!

Капель датского короля не найти полезней!


#1147cc #christianity #comparison #cryptocolonialism #europe #forgery #fortress #george #history #kremlin #lisbon #moscavide #moscovia #moscou #moscow #portugal #property #revision #timespace

originally posted on ussr.win