Aaron Swartz was involved in the development of the web feed format RSS, the Markdown publishing format, the organization Creative Commons, and the website framework web.py, and was a co-founder of the social news site Reddit. When he was 15 he joined the RDFCore working group at the World Wide Web Consortium (W3C), where he authored RFC 3870, Application/RDF+XML Media Type Registration.
🔗 http://www.aaronsw.com/
He also published "Guerilla Open Access Manifesto":
🔗 https://cryptome.org/2013/01/swartz-open-access.htm
Exactly 8 years ago Aaron Swartz was found dead in Brooklyn Apartment, New York.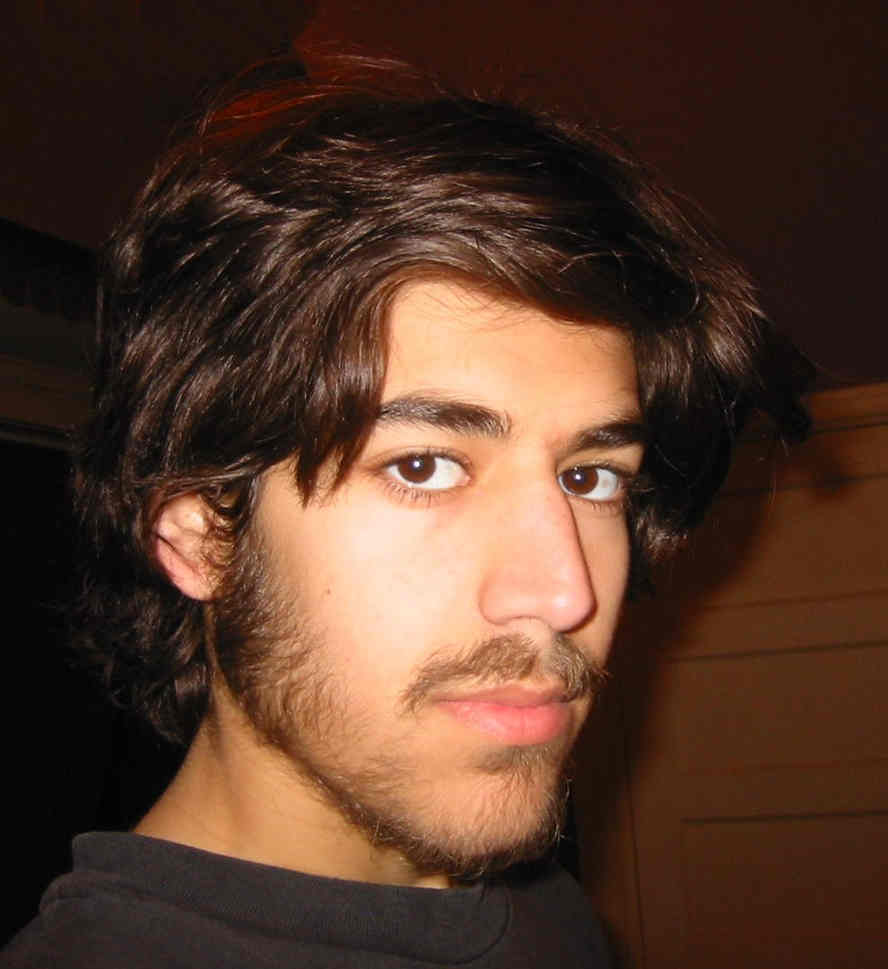 "He was killed by the government, and MIT betrayed all of its basic principles," said Mr. Swartz, father of Aaron.
According to words of his friend Yoichi Shimatsu:

Aaron Swartz was fighting to expose child porn produced by MIT professors & distributed to their sponsors.
The MIT child porn producers supply the State Department, major corporations, intelligence agencies, the military, and the White House.
In Pnom Penh a world-famous professor arranged underage sexual services for visiting dignitaries & sent encrypted child porn via satellite to illegal databases on the MIT campus.
...
Aaron Swartz was a research fellow at the Edmond J. Safra Center for Ethics, at Harvard and in Israel. This program was funded by Lily Safra, (who is friends with Prince Charles and was written about extensively - and not nicely - by the late Dominick Dunne in Vanity Fair).
Edmond Safra was a banker (who died mysteriously at his home in Monaco despite his billionaire level security. Dominick Dunne wrote about his being murdered.)

🔗 https://steempeak.com/pizzagate/@gizmosia/was-aaron-swartz-killed-by-an-mit-satanic-child-porn-ring-pedophiles-at-mit-media-lab-pizzagate

Related article:
New documents show that the M.I.T. Media Lab was aware of Epstein's status as a convicted sex offender, and that Epstein directed contributions to the lab far exceeding the amounts M.I.T. has publicly admitted.

Additional materials:
🔗 https://stephenlendman.org/2013/01/aaron-swartz-suicide-or-murder_17
🔗 https://chronicle.su/news/aaron-swartz-was-murdered
🔗 https://www.dailymail.co.uk/news/article-2261840/Aaron-Swartz-MIT-surveillance-shot-ruined-tragic-Reddit-founders-life.html
🔗 https://www.bostonmagazine.com/news/2014/01/02/bob-swartz-losing-aaron/
🔗 https://thehackernews.com/2014/01/mit-university-website-defaced-by.html

Аарон Шварц принимал участие в разработке формата RSS, издательского формата Markdown, организации Creative Commons, фреймворка web.py, а также был сооснователем сайта социальных новостей Reddit. В 15 лет он присоединился к рабочей группе RDFCore при Консорциуме Всемирной паутины (W3C), где являясь автором RFC 3870, определяющего тип контента RDF/XML.
🔗 http://www.aaronsw.com/
Он также опубликовал "Партизанский манифест об открытом доступе":
🔗 https://openaccessmanifesto.wordpress.com/партизанский-манифест-об-открытом-до/
Ровно 8 лет назад Аарон Шварц был найден мертвым в Бруклинской квартире, Нью–Йорк.
"Он был убит правительством, а Массачусетский технологический институт предал все свои основные принципы", — заявил мистер Шварц, отец Аарона.
По словам его друга Йоичи Шимацу:

Аарон Шварц боролся за то, чтобы разоблачить производство детского порно, создаваемое профессорами MIT и распространяемое среди их спонсоров.
Производители детского порно MIT снабжают Государственный департамент, крупные корпорации, разведывательные службы, вооруженные силы и Белый дом.
В Пномпенье всемирно известный профессор организовывал сексуальные услуги, предоставляя несовершеннолетних для высокопоставленных лиц и отправлял зашифрованное детское порно через спутник в нелегальные базы данных на территории кампуса MIT.
...
Аарон Шварц был научным сотрудником в Центре этики Эдмонда Дж. Сафры, в Гарварде и в Израиле. Эта программа была профинансирована Лили Сафрой (которая дружит с принцем Чарльзом и о связях которых было написано покойным Домиником Данном в Vanity Fair).
Эдмонд Сафра был банкиром (который таинственно умер у себя дома в Монако, несмотря на работу службы безопасности миллиардера; Доминик Данн писал о том, что его убили).

🔗 https://steempeak.com/pizzagate/@gizmosia/was-aaron-swartz-kill-by-an-mit-satanic-child-porn-ring-pedophiles-at-mit-media-lab-pizzagate

Статья The New Yorker связанной тематики:
Новые документы свидетельствуют о том, что медиа–лаборатория MIT знала о статусе Эпштейна как осужденного сексуального преступника, и что Эпштейн направлял в лабораторию взносы, значительно превышающие суммы, которые MIT признал публично.

#aaronswartz #capitalism #creativecommons #death #government #infosec #memory #mit #revision #rss #tweedring #usa #webpy

originally posted on ussr.win