For Serbian archaeologists, this year began with a sensational discovery - they found the remains of an entire ancient fleet of several ships and boats of different types and sizes.
- The largest ship, 15 meters long and 2.65 meters wide, was found at a depth of about seven meters below the ground surface. The layers of Roman time end at a depth of two meters, i.e. these finds would have been dated 70000 years ago, which is completely impossible. We therefore sent an extremely well-preserved oak trunk to the laboratory to determine its age using the carbon dating method.





Viminacijska flota-Miskova barka
by Vecernje novosti on YouTube

Above the ancient ships there is river sand and silt, but it remains unclear what kind of river it was. The Danube riverbed is about 2 km away from this place. Archaeologists claim that it is not even about the dried up Klepecka River, which used to flow in this area until the 19th century, nor about the old Mlava Creek.
- It is unbelievable, as if the whole fleet was anchored and then suddenly went to the bottom, where it was stored. Here you can see the remains of very different vessels. Some are reminiscent of the remains of Roman warships, but there are also remains of monoxils, single-tree boats carved from a tree trunk that the Romans did not use. In order to guess what happened here, you have to wait for an estimate of the age of the material," said Dr. Nemanja Mřić of the team of archaeologists.





Viminacijska flota-Miskova barka 2
by Vecernje novosti on YouTube


chispa1707 wrote the following post

Wed, 18 Mar 2020 12:18:40 +0300
🔗
Ископаемый флот в Сербии (новость)
Источник:
https://strator.livejournal.com/117393.html
Для сербских археологов этот год начался сенсационной находкой – они обнаружили остатки целого древнего флота, состоящего из нескольких кораблей и лодок разных типов и размеров.
- Самый большой корабль длиной 15 метров и шириной 2,65 метра был найден на глубине около семи метров ниже поверхности земли. Слои римского времени заканчиваются на глубине двух метров, т.е. по глубине залегания эти находки пришлось бы датировать 70000 лет назад, что совершенно невозможно. Поэтому мы послали чрезвычайно хорошо сохранившийся ствол дуба в лабораторию для определения его возраста с использованием метода углеродного датирования.
Над древними судами есть речной песок и ил, но вообще остается непонятным, что это была за река. Русло Дуная находится на расстоянии примерно 2 км от этого места. Археологи утверждают, что речь идет даже не о высохшей реке Клепечка, протекавшей в этом районе до 19-го века, и ни о старом ручье Млава.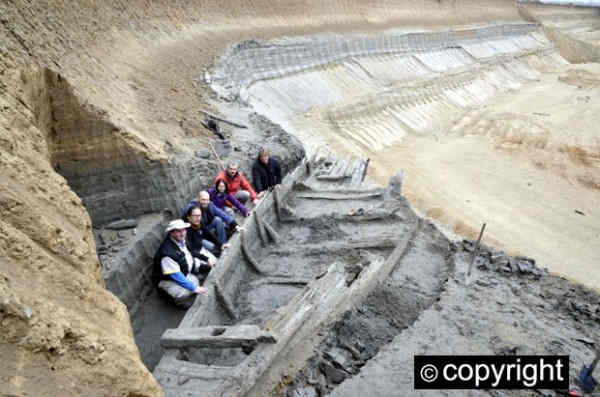 Что еще больше сбивает с толку археологов, так это то, что вблизи останков судна нет мелких находок, предметов, которые использовались корабельщиками, и могли бы указать на датировку находки.
- Это невероятно, как будто целый флот был поставлен на якорь, а затем внезапно ушёл на дно, где и законсервировался. Здесь можно увидеть остатки очень разных сосудов. Одни напоминают остатки римских военных кораблей, но есть также остатки моноксилов, лодок-однодеревок, вырезанных из ствола дерева, которые римляне не использовали. Чтобы можно было предположить, что здесь произошло, нужно дождаться оценки возраста материала, - говорит д-р Неманья Мржич из команды археологов.
Источник
.
Here are the pictures from the perspective from which it is easier to understand that this is a huge hollow: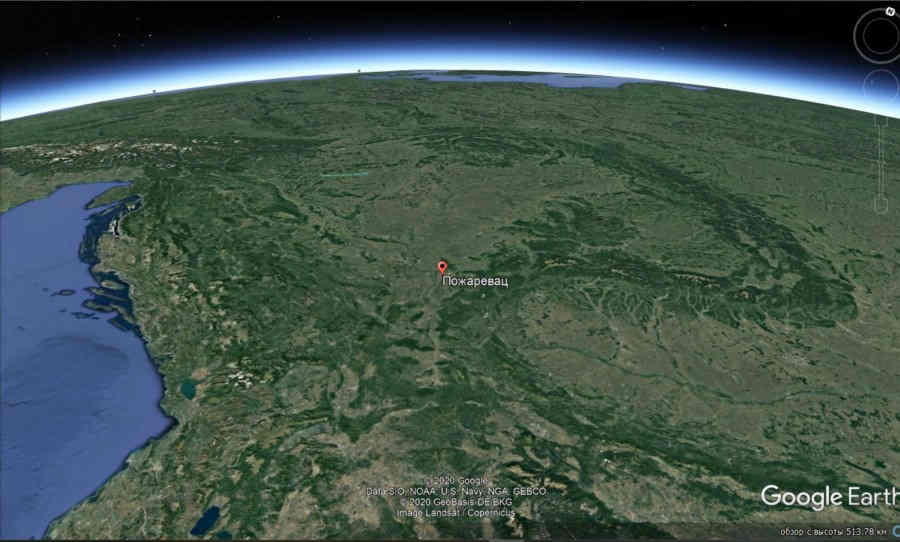 Вот снимки с ракурса, с которого легче всего понять, что это вообще огромная котловина: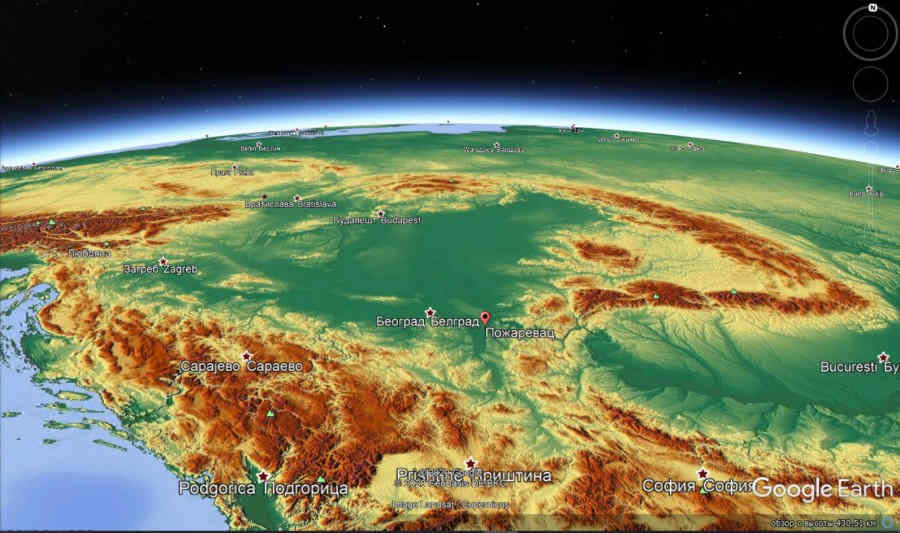 #archeology #catastrophism #europe #fleet #past #revision #serbia #timespace

originally posted on ussr.win