200 years ago there was no Russian language yet, in the European part of Russia they wrote in "Rossiyskiy language". 250 years ago there was no established "Rossiyskiy language", they often wrote at that time in "Slavensky language". For example, Zakhary Orfelin's work "The life and glorious deeds of the Emperor Peter the Great" was written in "Slavensky language":
"has now been written down and published for the first time in Slavensky language"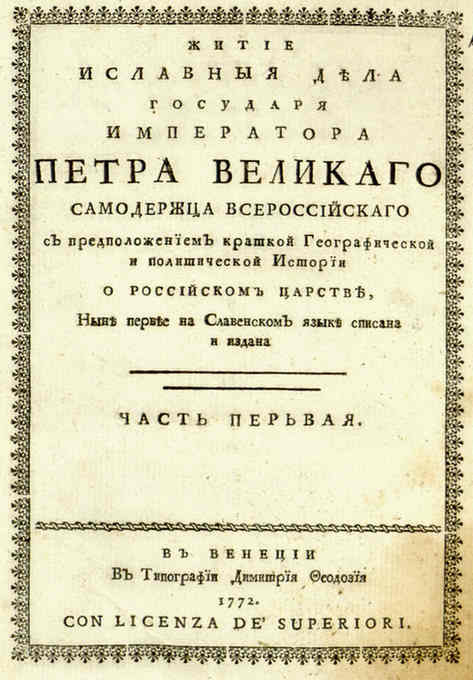 https://digitalna.nb.rs/wb/NBS/Stara_i_retka_knjiga/Zbirka_knjiga_Zaharije_Orfelina/S-II-0888a#page/0/mode/1up
200 лет назад ещё не было русского языка, на территории европейской части России писали на "российском языке". 250 лет назад не было и устоявшегося "российского языка", чаще писали в то время на "славенском языке". Вот к примеру титульный лист труда Захария Орфелина "Житие и славные дела государя императора Петра Великого", написанный на "СлавенскомЪ языкѣ".
"ныне впервые на Славенском языке списана и издана"

To all appearances, the Russian language was formed by the efforts of Alexander Pushkin, while the Rossiyskiy language was formed by Mikhaila Lomonosov ("Rossiyskiy Grammar"). In this aspect, Lomonosov's words concerning the Slavensky language are interesting:

"Slavensky language at the time of the Ruriks, and according to the Rossiysky chronicles, and a lot of before that, stretched in length from the east to the Don and Oka rivers and to the west to Illyrik and to the Alba river, and in width from noon to the Black Sea and from the Danube river to the southern shores of the Varangian Sea, to the Dvina river and to the Bela lake; for they were spoken by Czechs, Lekhs, Morava, Pomors or Meranians, Slavs on Danube, Serbs and Slavic Bulgarians, Glades, Bujanes, Krivichi, Drevlyanian, Novgorod Slavs, Beloozercians, Suzdalians and so on. And for Slavensky language to spread only widely, it was necessary for a very long time and many centuries, and especially that the Slavensky language neither from Greek, nor from Latin, nor from other known does not origin; therefore, itself consists already of the most ancient times, and numerous of these Slavic peoples spoke Slavensky language even before Christ."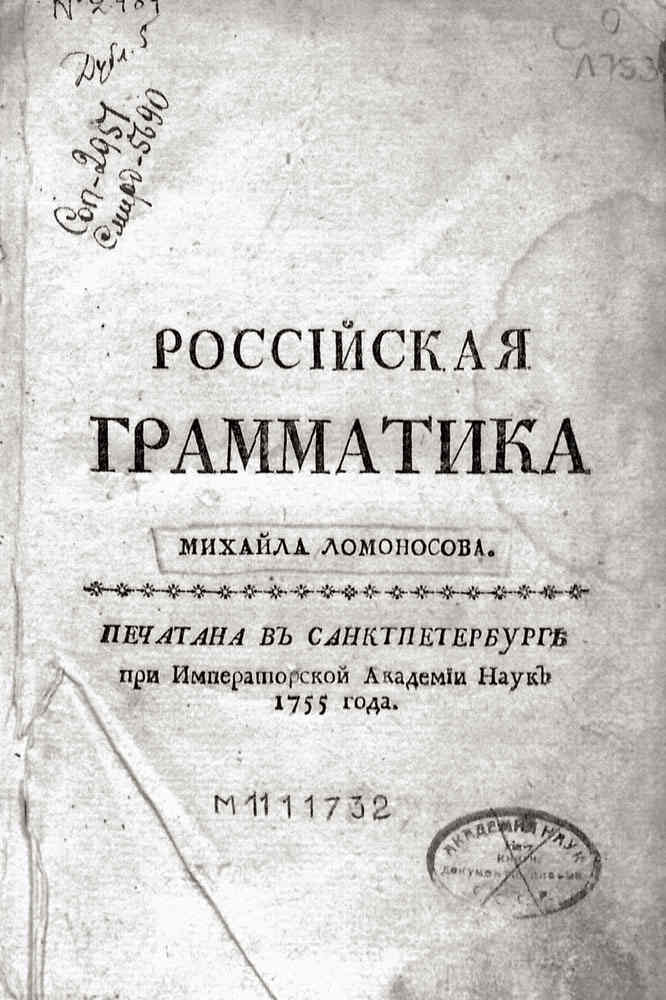 Судя по всему, русский язык сформировался усилиями Александра Пушкина, а российский - усилиями Михайла Ломоносова ("Российская грамматика"). В этом аспекте интересны слова самого Ломоносова, касаемо славенского языка:

"Язык славенский во времена Руриковы, а по свидетельству российских летописей и много прежде оного, простирался в длину с востока от реки Дона и Оки на запад до Иллирика и до реки Албы, а шириною с полудни до Черного моря и от реки Дуная до южных берегов Варяжского моря, до реки Двины и до Бела-озера; ибо им говорили чехи, лехи, морава, поморцы или померан­цы, славяне по Дунаю, сербы и славенские болгары, поляне, бужане, кривичи, древляне, новгородские славяне, белоозерцы, суждальцы и проч. А чтобы славенский язык толь широко распространился, надобно было весьма долгое вре­мя и многие веки, а особливо что славенский язык ни от гре­ческого, ни от латинского, ни от другого какого известного не происходит; следовательно, сам собою состоит уже от самых древних времен, и многочисленные оные славенские народы говорили славенским языком еще прежде рождест­ва Христова."

Source: https://www.youtube.com/watch?v=RcknFabT8sc
#documents #etymology #lang_ru #language #past #revision #russain #slav #slavic

originally posted on ussr.win