Made a fairly energy efficient heating system in my room based on cheap ceramic infrared heaters.
Сделал достаточно энергоэффективную систему отопления в своём жилище на основе дешёвых керамических инфракрасных обогревателей: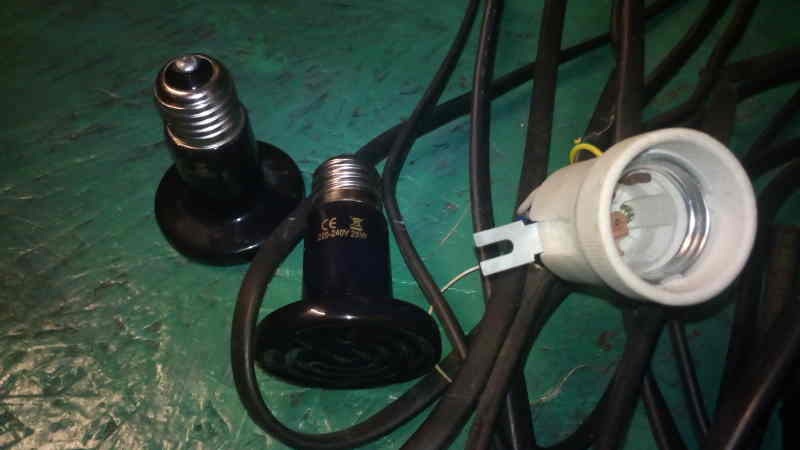 It has enough a wire and a ceramic lamp sockets to work, and i have also made special protective covers made of metal mesh.
Для их работы достаточно провода и керамических патронов, а также я сделал специальные защитные кожухи из металлической сетки: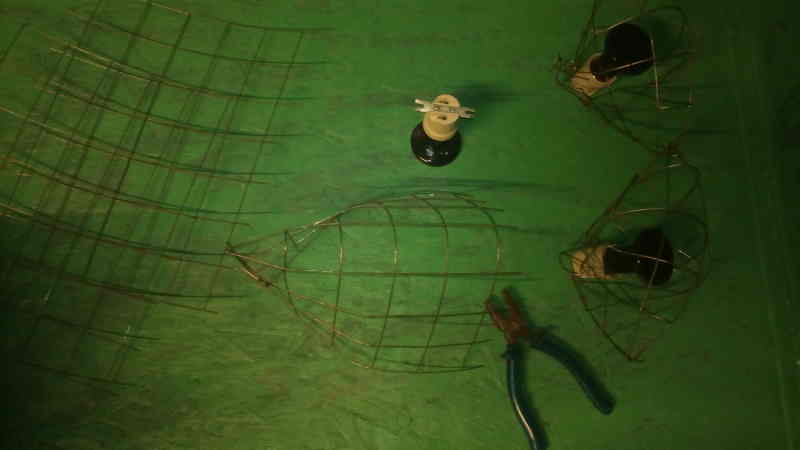 Installed 5 x 25-watt heaters on the lower tier of my 10-square-meter room (under dastarkhan).
Развесил 5 25-ваттных обогревателей на нижнем ярусе моей комнаты, площадью 10кв.м. (под дастарханом):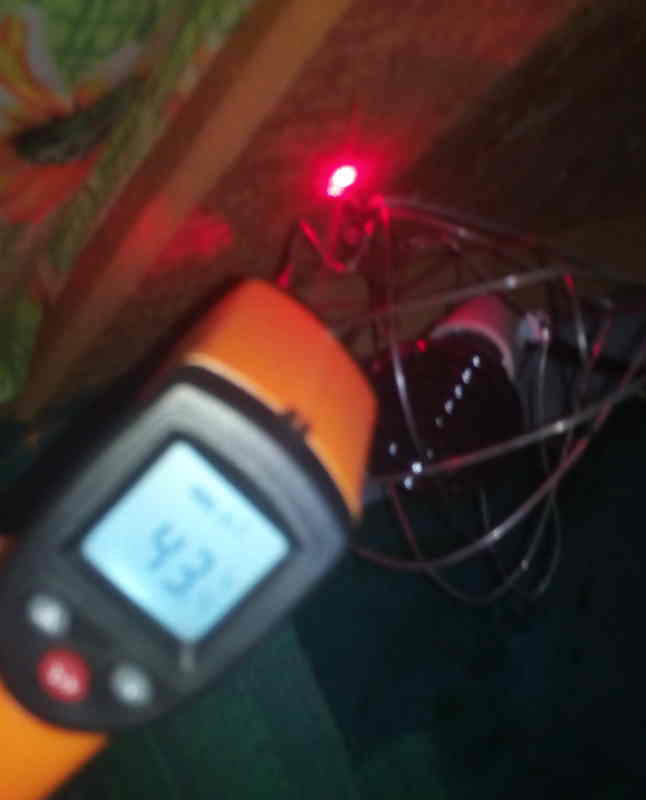 This electric heating system, which consumes only 125 watts per hour of electricity, can provide a temperature difference of up to 20 degrees compared to the outside temperature (exclusive of ventilation).
Такая система электрического обогрева, потребляя всего 125 ватт-час электроэнергии, может обеспечивать разницу температур до 20 градусов, по сравнению с внешней температурой (без учёта проветривания).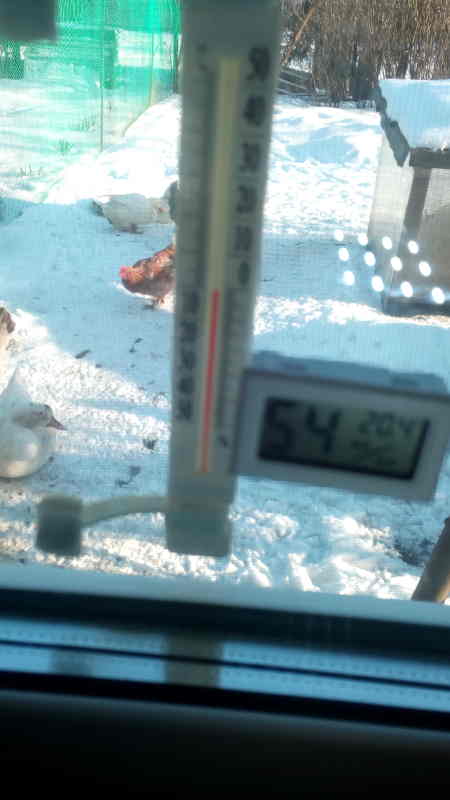 The main thing, of course, in this case is that the heated room is well insulated and the generated heat remains in the room.
Главное, конечно, в таком случае - это, чтобы отапливаемое помещение было хорошо утеплено, и генерируемое тепло оставалось в помещении.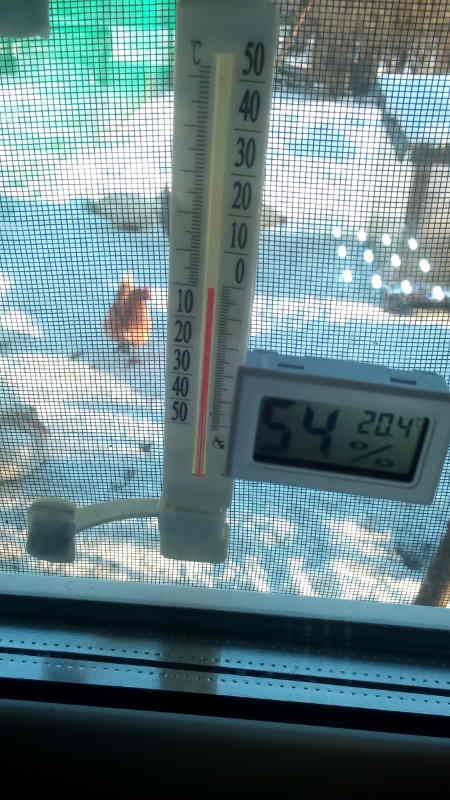 The temperature on the heated surface of the 25-watt heater is about 150 degrees Celsius.
Температура на нагреваемой поверхности 25-ваттного обогревателя - около 150 градусов Цельсия.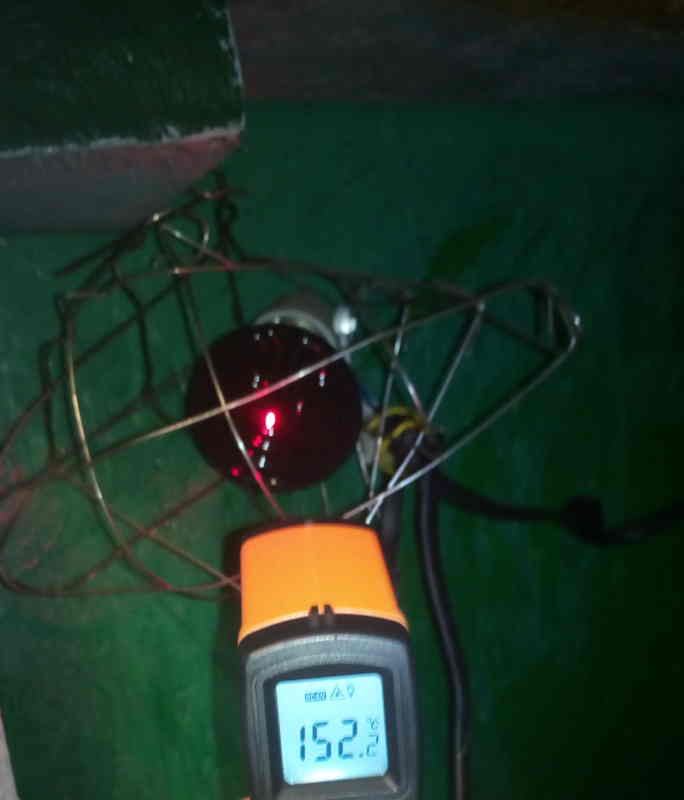 The temperature of the surfaces closest to the heater does not exceed 50 degrees Celsius.
Температура ближайших к обогревателю поверхностей не превышает 50 градусов Цельсия.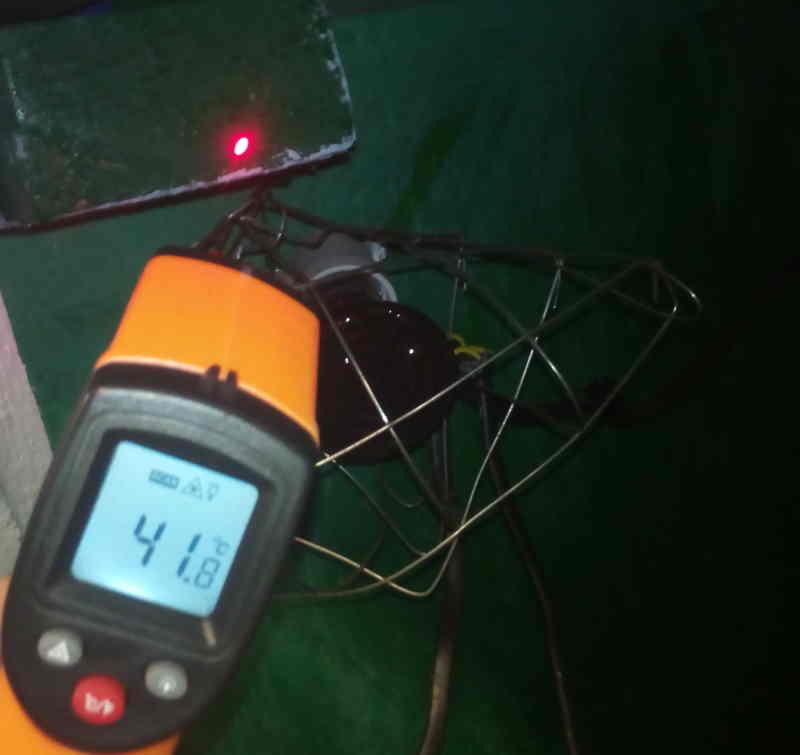 Last year i used similar heaters (they were more powerful) to heat my greenhouse in early spring. When switching on and off regularly with a relay - a few of them failed in less than a season. It turned out that the service life of this type of heaters is influenced by the way they are switched on and off. It is desirable that switching on and off takes place gradually and smoothly. For this purpose i use a simple dimmer, it also allows to regulate the power consumption and acts as a manual heater regulator.
В прошлом году я использовал подобные обогреватели (они были мощнее) для обогрева теплицы ранней весной. При регулярном включении и выключении с помощью реле - несколько штук вышли из строя менее чем, за сезон. Выяснилось, что на срок службы этого типа обогревателей влияет то, как они включаются и выключаются. Желательно чтобы включение и выключение происходило постепенно и плавно. Для этого я использую простейший диммер (светорегулятор), также он позволяет регулировать потребляемую мощность, выполняет роль ручного регулятора обогрева.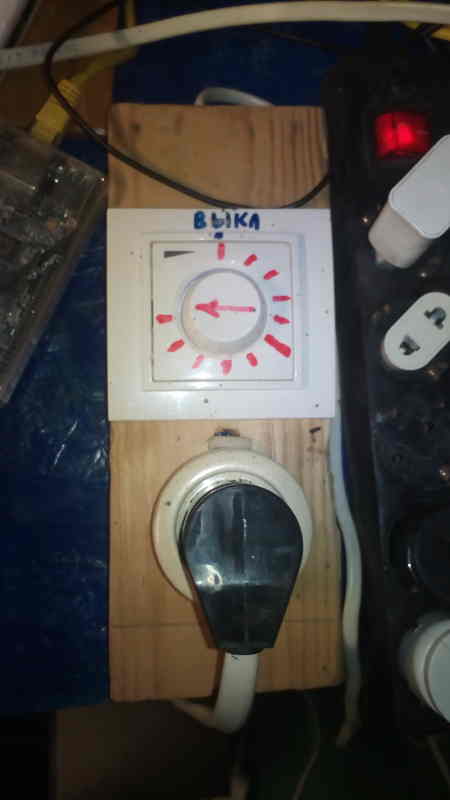 In the near future i am going to purchase a powerful digital potentiometer and automate the switching on, off and temperature control depending on the temperature sensor data using a microcontroller.
Also, in case of severe frost, if 5x25W heaters give insufficient heat - i replace one of them with a more powerful 100W.
В скором времени я собираюсь приобрести мощный цифровой потенциометр и автоматизировать включение, выключение и регулирование температуры, в зависимости от данных датчика температуры с помощью микроконтроллера.
Также, в случае сильных морозов, если 5х25ватт обогревателей дают недостаточное количество тепла - я заменяю один из них более мощным 100-ваттным.
#autonomy #bezhinlug #diy #electricity #hardware #heating #photo

originally posted on ussr.win