Vitiligo is a long-term skin condition characterized by patches of the skin losing their pigment.
Витилиго - это состояние кожи, характеризующееся потерей пигмента.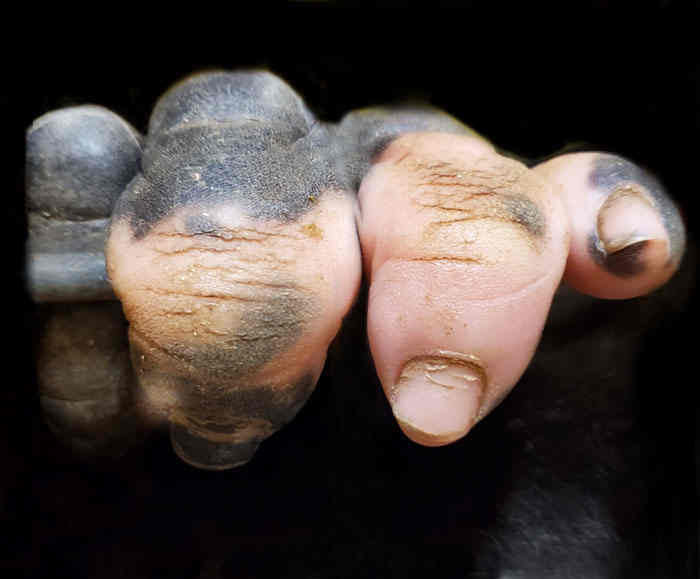 Not so long ago, there was a fun party at Zoo Atlanta: their gorilla Anaka celebrated her 6th birthday. To commemorate the joyous occasion, the employees at the facility snapped a couple of pics of the big girl and shared them on Facebook. People started sending their best wishes. However, while congratulating Anaka, those who were more observant noticed an interesting detail.
Не так давно в зоопарке Атланты состоялся праздник: их горилла Анака отпраздновала свое 6-летие. В ознаменование этого радостного события сотрудники зоопарка сделали пару снимков повзрослевшой девочки и поделились ими на Facebook. Люди начали посылать свои наилучшие пожелания. Однако, поздравляя Анаку, те, кто был более наблюдателен, заметили интересную деталь.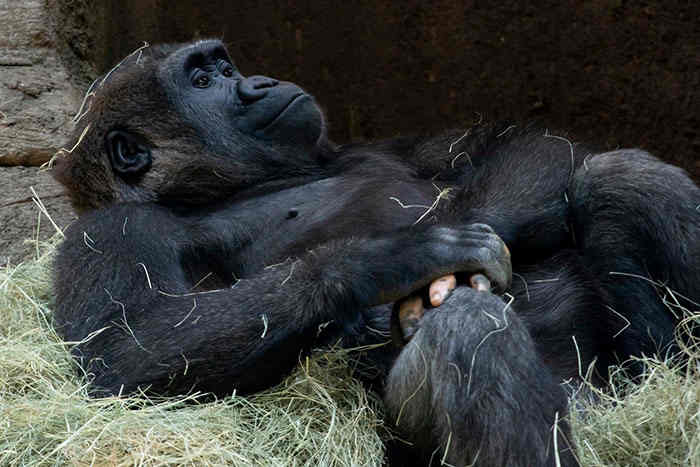 The gorilla has a unique patch of pigment on her hand. In the close-up picture of the pink patch, it even looks remarkably human-like. Which is understandable, considering that gorillas have opposable thumbs.
У гориллы на руке уникальное пятна пигментации. На картинке крупным планом пальцы выглядят удивительно по-человечески. Что вполне объяснимо, учитывая, что у горилл есть противоположные большие пальцы.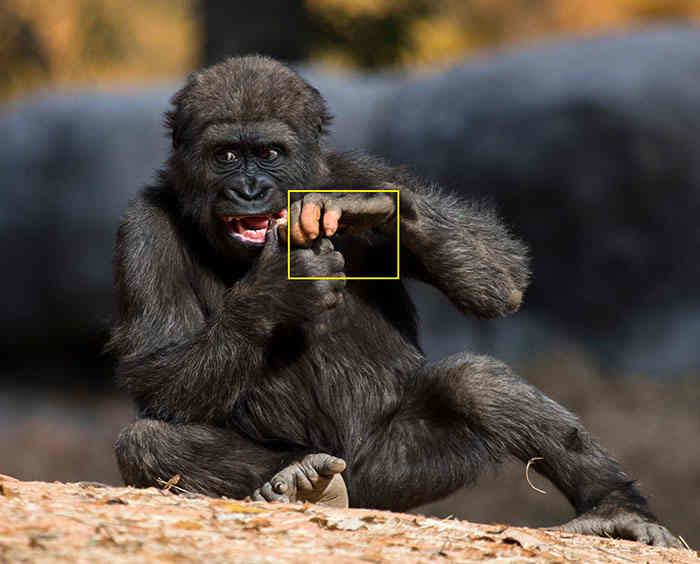 Interestingly, like all primates, they also have individualized fingerprints and toeprints, which sometimes may be used for identification purposes. Unlike most animals we're used to seeing, primates have fingernails and toenails rather than claws. They are used for opening and scraping things, cleaning, and scratching.
Интересно, что, как и у всех приматов, у них также есть индивидуальные отпечатки пальцев, которые иногда могут быть использованы для идентификации. В отличие от большинства животных, которых мы привыкли видеть, у приматов ногти, а не когти. Их используют для вскрытия и соскребания вещей, чистки и царапин.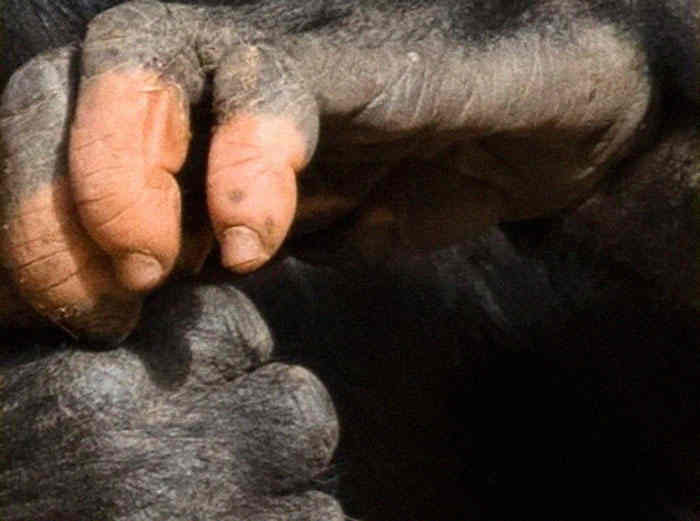 Source: 🔗 https://www.boredpanda.com/closeup-gorilla-hand-pink-white-pigmentation-anaka-zoo-atlanta/
#gorilla #hominid #nails #pigmentation #primate #revision #vitiligo