Climate change activists set forest fires for NGO money and for the sake of Brave New Age. Their virtual colleagues promoting these arsons as climate change impacts - because they has common interests and goals. In fact, arsonists and virtual promoters are accomplices in this case.

Климатические активисты устраивают поджоги лесов на деньги НГО ради прекрасной новой эры. А их виртуальные коллеги продвигают эти поджоги, как последствия изменения климата - так как у них общие интересы и цели. Фактически, поджигатели и виртуальные промоутеры - сообщники в этом случае.



Real Climate Science wrote the following post

Fri, 03 Jan 2020 17:34:37 +0300
🔗
Climate Change In Australia
Eighty years ago, massive fires in Victoria forced people to flee to the beach. 01 Feb 1939 – BUSHFIRE DAMAGE. – Trove But the climate has changed over the past 80 years. Climate Terrorism perhaps? It seems way too coordinated …
Continue reading →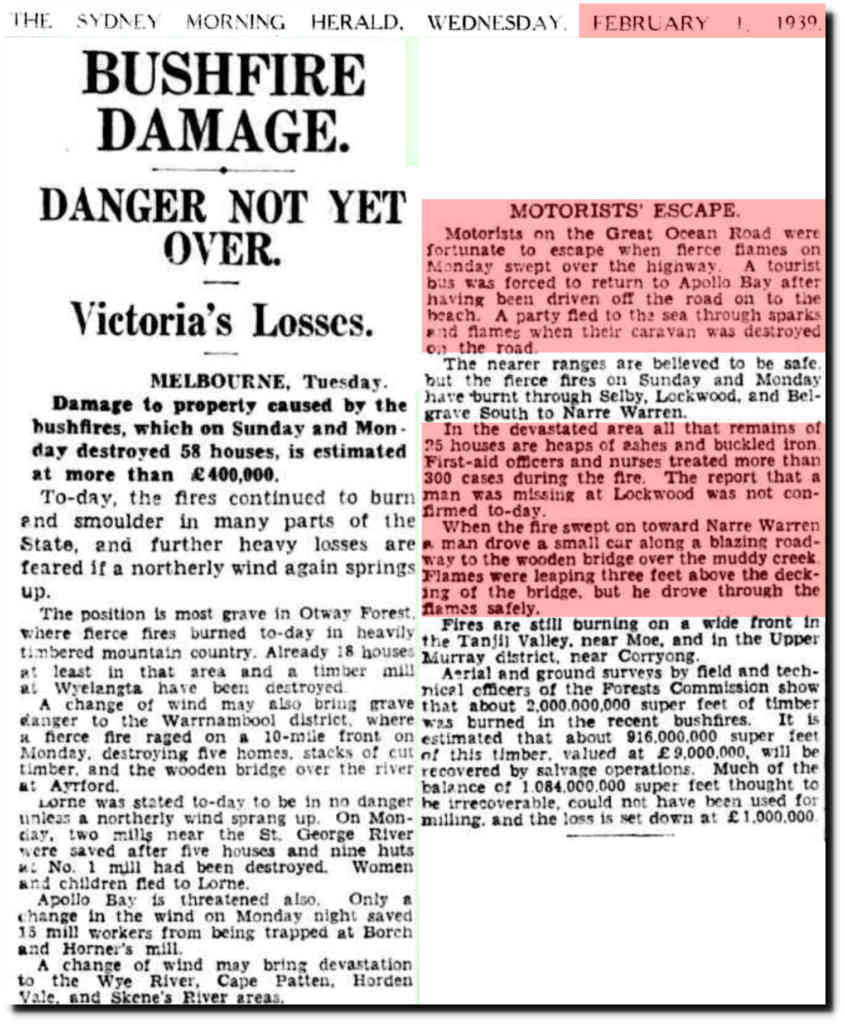 🔗 https://trove.nla.gov.au/newspaper/article/17554640/1173347

Восемьдесят лет назад массовые пожары в Виктории (Австралия) заставили людей бежать на пляж.
Но климат изменился за последние 80 лет.
Возможно, теперь это - климатический терроризм? Это выглядит слишком скоординированным, чтобы быть случайностью в 200 случаях подозрения поджога.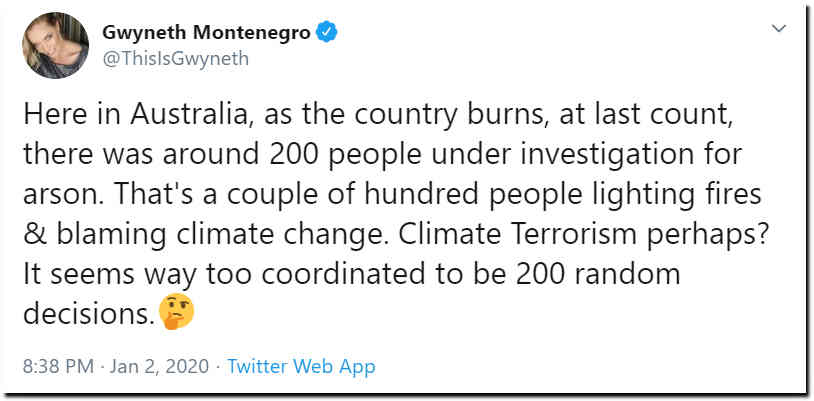 🔗 https://twitter.com/ThisIsGwyneth/status/1212941339546902529
🔗 https://www.skynews.com.au/details/_6119161106001
🔗 https://7news.com.au/news/vic/police-investigate-melbourne-bushfire-c-627646
🔗 https://www.msn.com/en-au/news/australia/police-investigate-sa-bushfire-as-arson/ar-BBYusIV
🔗 https://www.theadvocate.com.au/story/6562844/fingal-fires-deliberately-lit-tasmania-police/

Climate activists often warn that global warming is stoking forest fires, but it turns out the amount of land burned by wildfires worldwide has plummeted by 25% since 2003, according to NASA.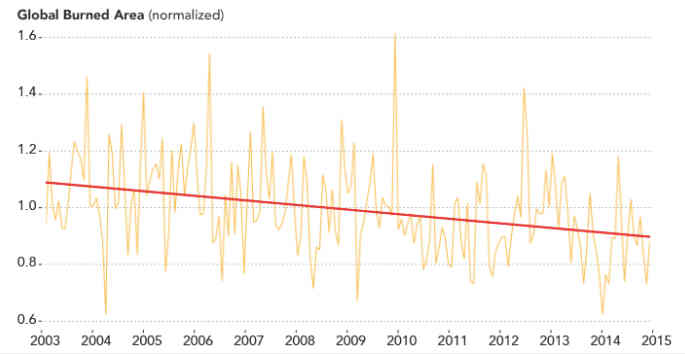 🔗 https://www.thegwpf.com/nasa-area-burned-by-global-wildfires-dropped-by-25-since-2003-2/

Климатические активисты часто предупреждают, что глобальное потепление вызывает лесные пожары, но оказывается, что количество земель, сгоревших в результате лесных пожаров во всем мире, сократилось на 25% с 2003 года, по данным НАСА.


#arson #australia #bushfires #bushfiresaustralia #capitalism #climate #climateaction #climatechangehoax #complicity #documents #fire #forest #forestfires #globalwarming #history #hoax #revision #weatherhoax