#^
https://www.mpg.de/7516498/chimpanzee-mothers-social-skills
Mother chimps crucial for offspring's social skills
Orphaned chimpanzees are less socially competent than chimpanzees who were reared by their mother. Researchers from the Max Planck Institute for Psycholinguistics in Nijmegen, The Netherlands, observed that orphaned chimpanzees frequently engaged in social play, but their play bouts were much shorter and resulted in aggression more often. Apparently, chimpanzee mothers endow their offspring with important social skills.
...
The orphaned chimpanzees engaged in social play more frequently than the mother-reared juveniles, although for shorter amounts of time. But social play of the orphaned juveniles resulted more often in aggression than social play of the young chimps that were reared by their mother. "Although the orphaned chimps were motivated to play," Van Leeuwen says, "it seems that they were less able to coordinate their play bouts and prevent them from resulting in aggression."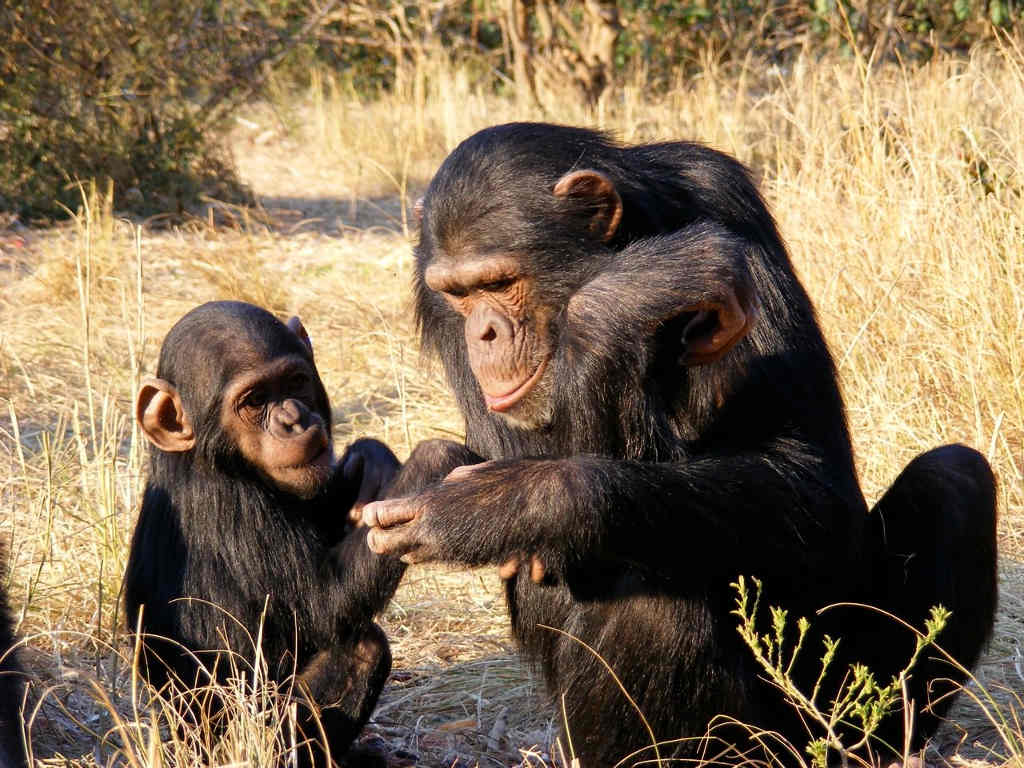 Воспитание матерями шимпанзе крайне важно в развитии социальных навыков потомства
Осиротевшие шимпанзе менее компетентны в социальном плане, чем шимпанзе, которые воспитывались матерью. Исследователи из Института психолингвистики им. Макса Планка в Неймегене (Нидерланды) отметили, что сироты-шимпанзе часто играют в социальные игры, но их игровые поединки были намного короче и чаще приводили к агрессии. Очевидно, матери-шимпанзе наделяют своих детей важными навыками общения.
...
Осиротевшие шимпанзе участвуют в социальных играх чаще, чем воспитанные матерью, хотя и в течение более короткого периода времени. Социальная игра детей-сирот чаще приводила к агрессии, чем социальная игра молодых шимпанзе, воспитанных матерью. "Хотя осиротевшие шимпанзе были мотивированы играть, - говорит ван Лиувен, - похоже, что они были заметно менее способны координировать свои драматические схватки и ограничивать собственную агрессивность".
#
africa
#
aggressivity
#
chimpanzee
#
ethology
#
netherlands
#
hominid
#
mother
#
nature
#
socialprotection
#
science
#
upbringing