The internal view of polygonal masonry in Peru
My articles about the differences in methods of manufacturing blocks of polygonal masonry, as well as about the version with a description of the casting technology (or rather, the molding of such masonry) made of geo-concrete - caused a heated discussion:
The ancient technology of casting stone blocks in South America
Different manufacturing techniques of polygonal masonry blocks
Concrete polygonal masonry technology in Peru. New evidence
There were many comments, the authors of which, in spite of the facts and explanations given in the articles, argued that the blocks was rubbed to each other.
The best way to verify this is to repeat such a laying with just such a technique with obtaining exactly this quality of block mating. But no one ever made an attempt to repeat it. Well, of course, builders have spent dozens of years for grinding in, and modern man has so much time. But that's why skeptics believe that the ancients did not value time? And that the ghostly result over many years would not be expected by any customer, as now.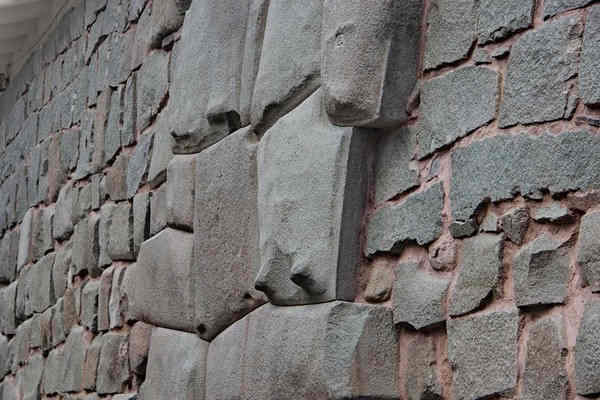 The surviving segment of polygonal masonry. The rest is a rubble stone on the solution. We see that there are rims on the side faces (which were internal). Could it have survived the process of grinding stones? Scarcely.

In this article, I propose to examine photos that show the inner edges of the destroyed sections of polygonal masonry in Peru. Photos posted by Evgeny Berzin in the Travel group and artifacts. Peru, Bolivia, Mexico, Middle East on facebook.
(
Collapse
)