Few years ago University of California scientists made this hysterical claim about the Zachariae Isstrom glacier in northeast Greenland.
Massive northeast Greenland glacier is rapidly melting, UCI-led team finds
It's a great story, only problem is it is a complete fabrication. If anything, the glacier has grown since 2012.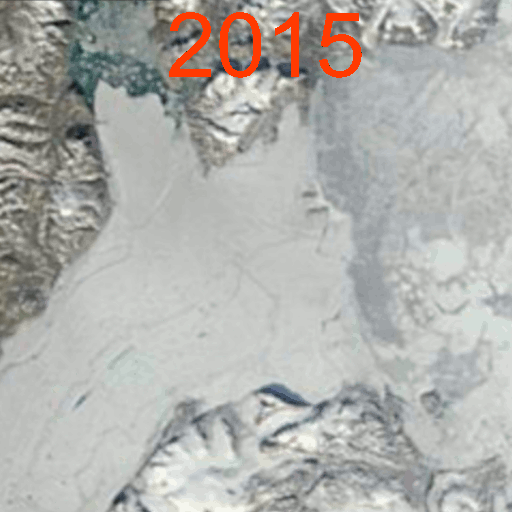 2012: EOSDIS Worldview 2015 : EOSDIS Worldview
Несколько лет назад ученые Калифорнийского университета сделали это истерическое заявление о леднике Захарии Исстрем на северо-востоке Гренландии:
Массивный ледник на северо-востоке Гренландии быстро тает, обнаружила команда UCI.
Это отличная история, единственная проблема в том, что это полная фабрикация. Если уж на то пошло, то ледник вырос с 2012 года.
In 1940, scientists reported that glaciers in Northeast Greenland were receding very rapidly, and were "nearing a catastrophe."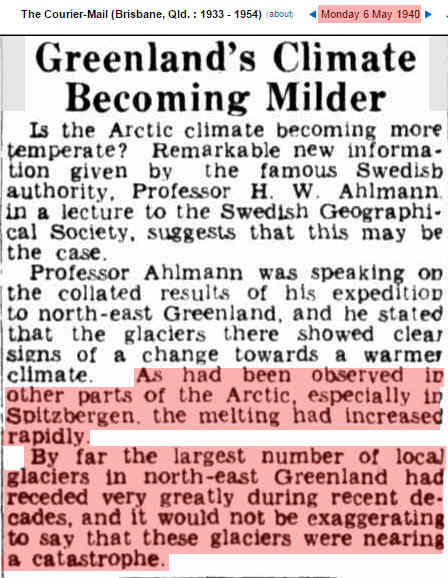 06 May 1940 – Greenland's Climate Becoming Milder – Trove
В 1940 году ученые сообщили, что ледники на северо-востоке Гренландии очень быстро отступают и "приближаются к катастрофе".
The glaciers are still there, there is no catastrophe, and the only thing that has changed is that the fraudsters at NASA have erased the 1940's warmth in that region.
If the glaciers were receding rapidly in 1940 and are not now, then it must have been warmer in 1940 than it is now. But logic and data are not a part of the criminal venture known as "climate science."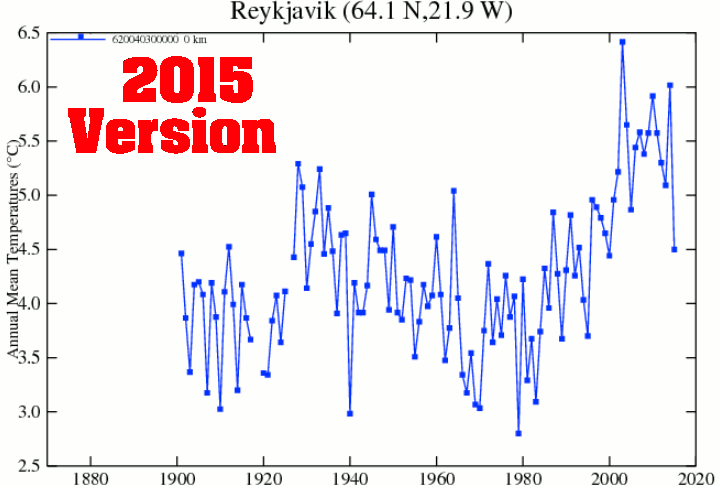 Ледники все еще там, нет никакой катастрофы, и единственное, что изменилось, это то, что мошенники из НАСА стерли тепло 1940-х годов в этом регионе.
Если ледники быстро отступали в 1940 году, а не сейчас, то в 1940 году, наверное, было теплее, чем сейчас. Но логика и данные не являются частью криминального предприятия, известного как "наука о климате".


Source: 🔗 https://stevengoddard.wordpress.com/2016/05/01/massive-greenland-fraud-is-rapidly-growing/

#capitalism #conspiracy #climate #climatechange #documents #globalwarming #greenland #history #hoax #ice #metaprogramming #nasa #past #revision #weather #weatherhoax