US troops in Vladivostok parading before the building occupied by the staff of the Czecho-Slovaks. Japanese marines are standing to attention as they march by. Siberia, August 1918.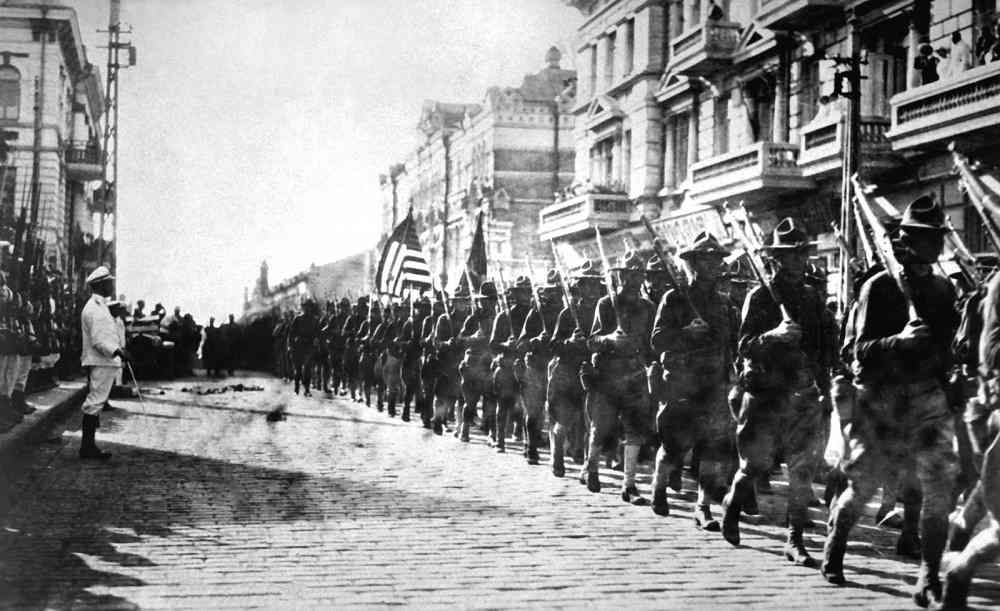 🔗 https://catalog.archives.gov/id/533750

Экспедиционный корпус армии США "Сибирь" во Владивостоке во время парада перед зданием, которое занимает штаб Чехословаков. Японские морские пехотинцы стоят слева, наблюдая процессию.

#asia #czechoslovak #japan #history #past #revision #russia #siberia #usa #vladivostok #war