The next part of the independent study by revisionist gorojanin_iz_b@lj about the construction of ancient Egypt:



gorojanin_iz_b wrote the following post

Sun, 24 Nov 2019 14:51:24 +0300

Египетский морок. Часть 7. Лагерь строителей древнего Египта

🔗

Египетский морок. Часть 7. Лагерь строителей древнего Египта

Практически весь Египет так и сделан: спешка, брак, недовыполненные идеи, измененные планы, недострой. Распавшиеся блоки. Рассыпавшиеся стены. Обвалившаяся штукатурка. Колонны без фундамента... Брак проектов объектов, сразу строившихся как памятники -

прочтите

о шоке, испытанном учеными, обнаружившими после падения в 1899 году 11 грандиозных карнакских колонн от грунтовых вод липовые фундаменты, т.е. практически отсутствие таковых - как они стояли-то 3,7 тыс. лет? - помноженный на брак исполнения...


Some excerpts from the article:

A little bit of humor to get you started.
From Luxor these wonderful photos (the temple complex of Amenhotep III - 14th century BC and Ramses II - 13th century BC).
Everything is obvious, and all the construction of Egypt is in full view.
It is impossible to carve figures upside down, but it is possible to mix up a block top-down at the form at stamping of great Egyptian bas-reliefs.
Many people see it. Including the main Russian web-Egyptologist Androsov-Senmuth. However, the web-Egyptologist considers that it was made by headless Egyptian restorers. Well, yes, the restorers are so stupid that the block was picked up from nowhere and put the picture upside down, having inserted these block into the bad and frayed, but still quite different bas-relief. Where do the organizers of the restorations look, scientists, UNESCO and the Supreme Council of Antiquities of Egypt!
These was the builders. This are costs of hurry on the eve of the object delivery to scientists for discovery. There is no one else could made it.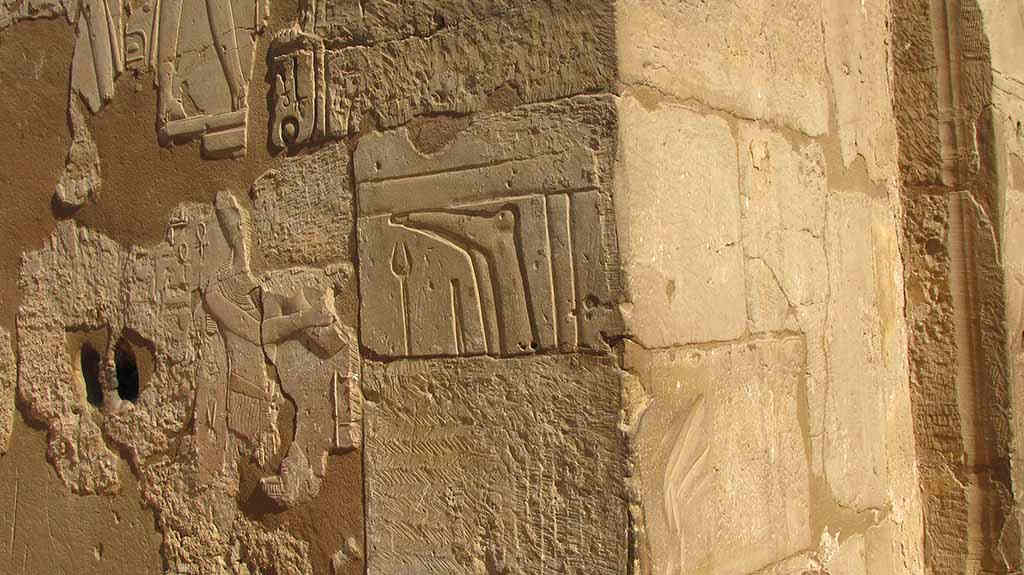 Two columns with missing parts of the cap.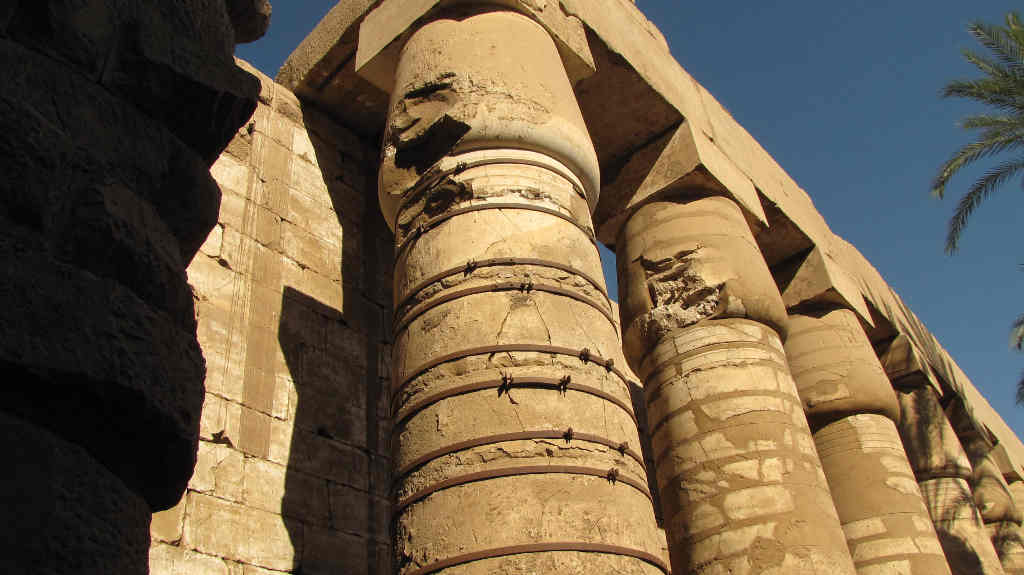 A part of familiar metal.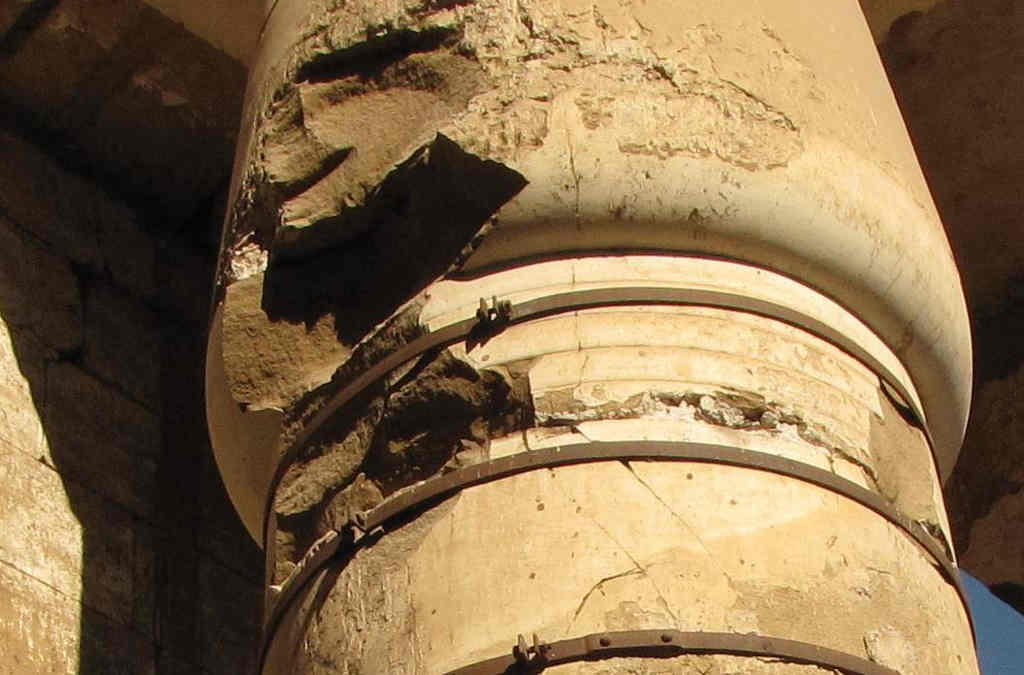 The second column is more: strips, pins, corners, profile, the entire set of builder working with reinforced casting.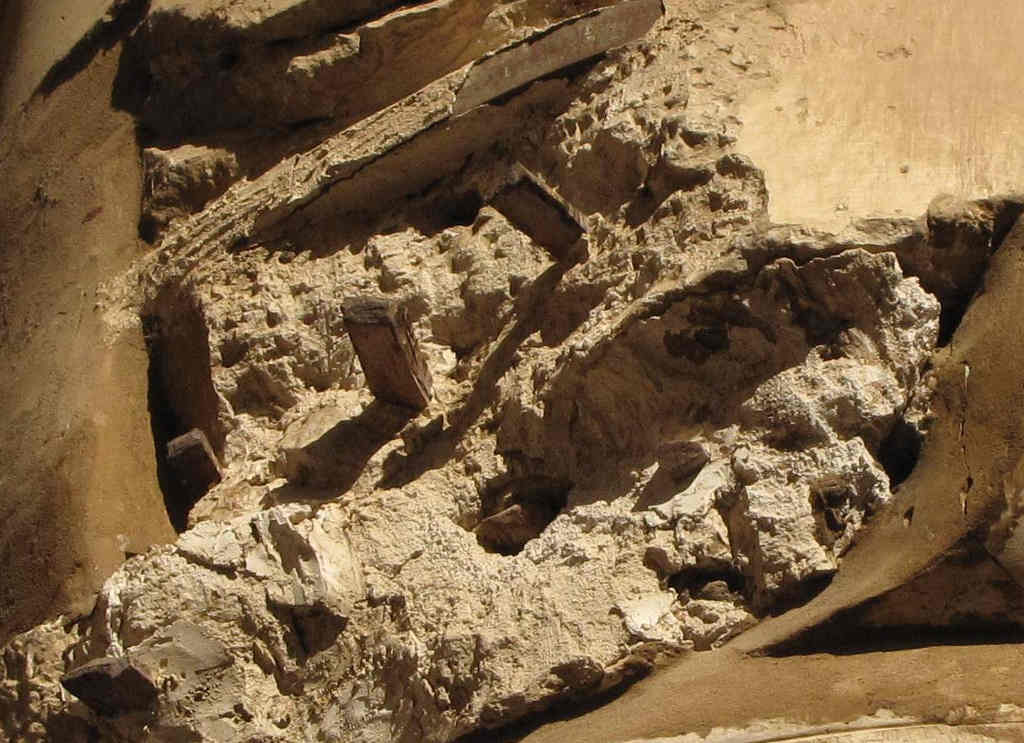 Good angle of view on the ram-headed sphinx alley.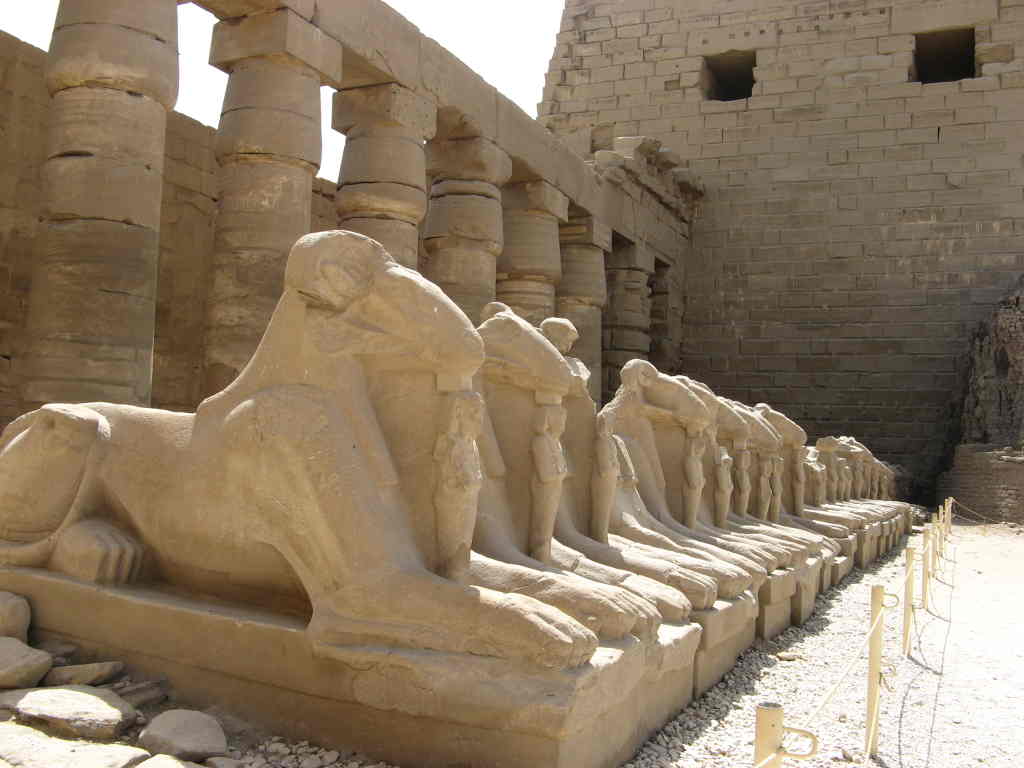 It is necessary to watch the peeling off and to hide the opening skeleton with casting in time.
If there is metal reinforcement, it means that the horns of this ram-heads are metal-horns!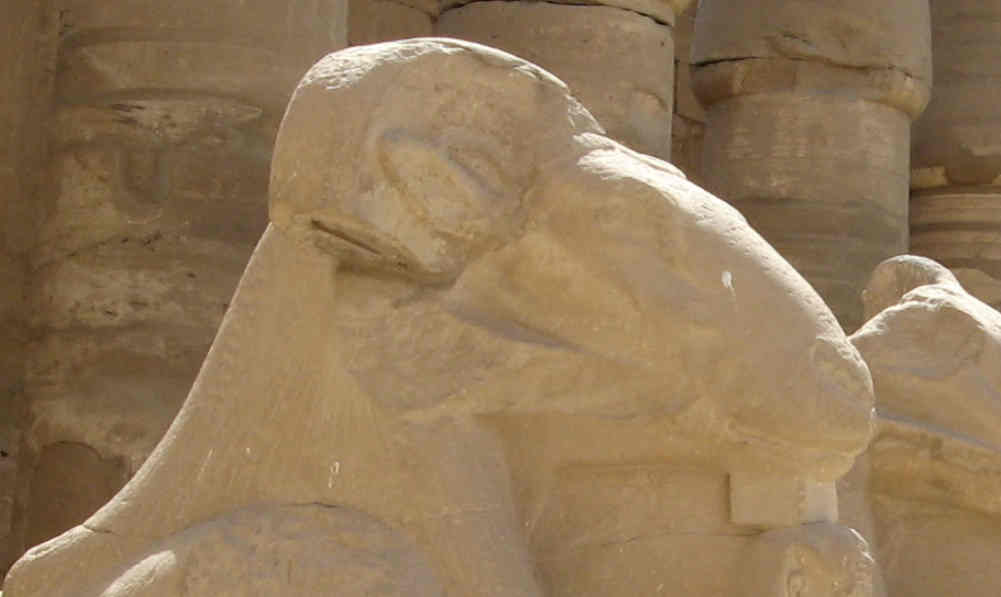 The last time the builders of ancient Egypt - a draught brigade in Karnak - were shown. This work, the movement of construction mixtures and soils - the main and most important part of the construction of monuments of ancient Egypt.
The great archeologist Pendlebury, the founder of the city of Ehnaton, demonstrated how the ancient Egyptian builders worked:





Археолог Пентлбери показывает труд строителей Древнего Египта
by kuzma ivanovich on YouTube

🔗 https://invidio.us/watch?v=o0-KEuzsVIE

Practically all Egypt is made so: hurry, rejects, incomplete ideas, changed plans, unfinished. The broken blocks. Scattered walls. Collapsed plaster. Columns without foundation... Rejects of the projects of the objects built at once as monuments (read about the shock of scientists who have found out fallen 11 grandiose Carnacian columns after underground waters under fake foundations - as they stood for 3,7 thousand years?), multiplied by defective realization...


#africa #antiquity #art #artefacts #casting #egypt #history #hoax #marble #masonry #past #reinforcement #revision