#^
https://www.bbc.com/news/magazine-17774210
In 2010 the late Christopher Hitchens put the difference at six inches in an article in Slate titled "A Nation of Racist Dwarfs".
"The height gap is approximately 4cm (1.6in) among pre-school boys and 3cm (1.2in) among pre-school girls, and again the South Koreans would be taller."
"We're dealing with the Korean people," Schwekendiek says, "and Korea is interesting because it basically hasn't experienced any immigration for many centuries."
In the 1990s North Korea suffered a terrible famine. Today, according to the World Food Programme, "one in every three children remains chronically malnourished or 'stunted', meaning they are too short for their age".

Photo: United States/North Korea/South Korea soldiers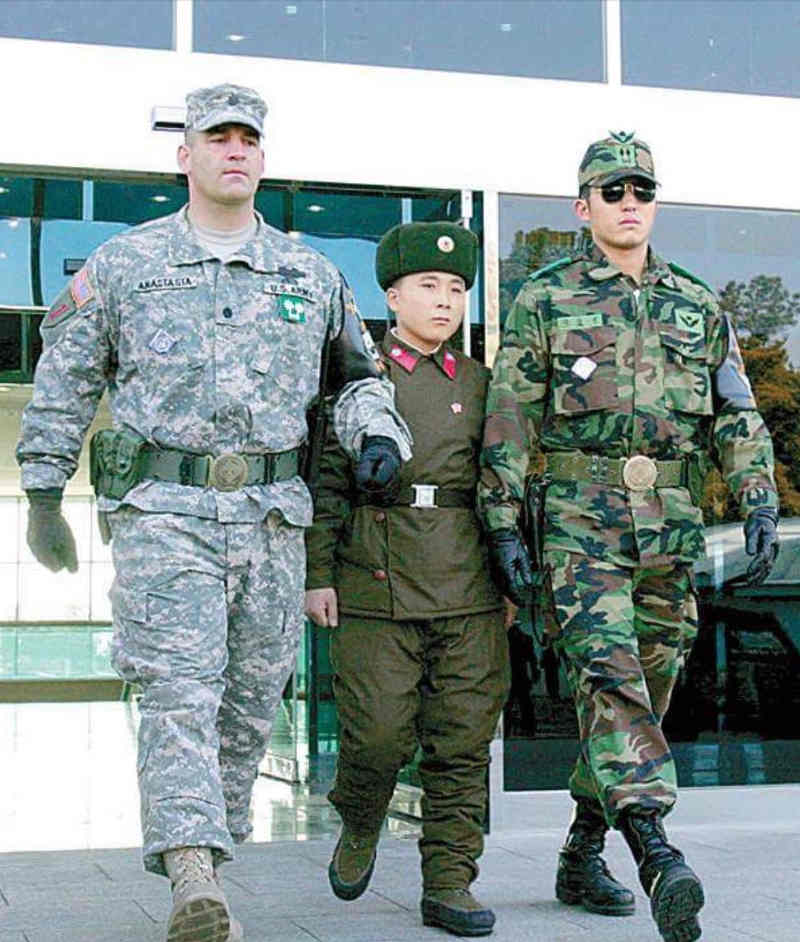 На фото: Солдаты США/Северной Кореи/Южной Кореи

В 2010 году британо-американский политический обозреватель Кристофер Хитченс в статье, озаглавленной "Страна расистских гномов", утверждал, что северокорейцы ниже ростом южнокорейцев на 15 сантиметров.
То же самое видно и на северокорейских детях. По словам профессора Даниеля Швекендика, "среди дошкольников мальчики ниже южнокорейцев примерно на 4 сантиметра, а девочки - на 3 сантиметра".
"Мы имеем дело с корейцами, а Корея интересна тем, что в течение веков тут не было практически никакой иммиграции".
В середине девяностых годов Северная Корея пережила ужасающий голод. На сегодняшний день, по словам представителей Всемирной продовольственной программы, каждый третий ребенок в КНДР хронически недоедает, и в результате северокорейские дети отличаются маленьким ростом.



#^

https://www.bbc.com/russian/international/2012/04/120423_north_korea_stunted_growth
#asia #comparision #capitalism #embargo #famine #humanism #juche #northkorea #southkorea #starvation #stature