Pietro-Mira Pedrillo (dates of birth and death unknown) is the favorite court jester of Empress Anna Ioannovna.
He became the Empress's favorite jester and was her constant card game partner. He left Russia with a great fortune.
Пьетро-Мира Педрилло (Pedrillo; даты рождения и смерти неизвестны) — любимый шут императрицы Анны Иоанновны.
Стал любимым шутом императрицы, был её неизменным карточным партнёром. Уехал из России с большим состоянием.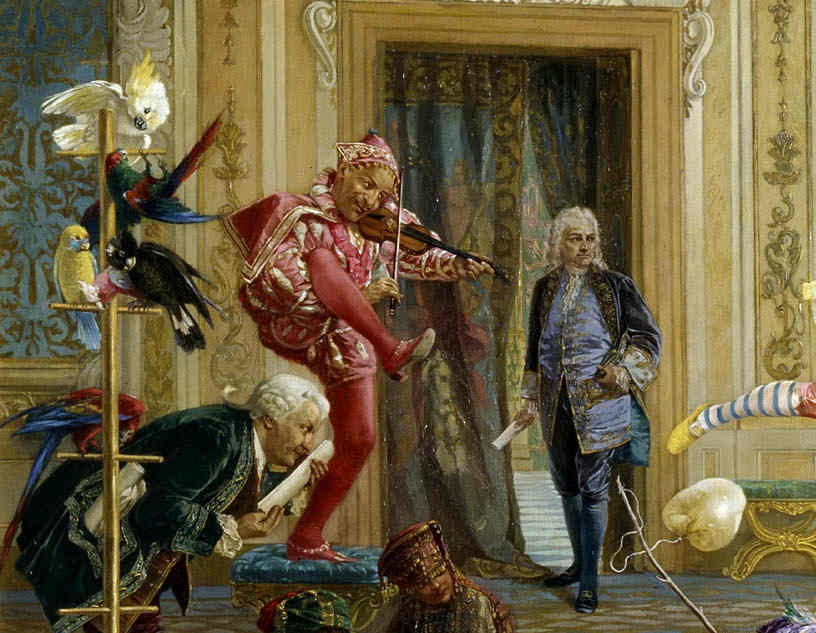 With a sense of humor and wit, he quickly became a favorite of the court. Anna Ioannovna's propensity for the court jester was also explained by the fact that he played cards well and quickly became her regular card partner. He was also a banker, who was instructed by the Empress at the banquets to pay in case of loss.
Обладавший чувством юмора и остроумием, он быстро стал любимцем двора. Склонность Анны Иоанновны к придворному шуту объяснялась и тем, что он хорошо играл в карты и быстро стал ее постоянным карточным партнером. Был он также банкиром, которому императрица поручала на банкетах рассчитываться в случае проигрыша.


Sources:


#^

https://bskamalov.livejournal.com/4468334.html


#^

https://vakin.livejournal.com/1525301.html

#cryptocolonialism #cards #game #fortune #italy #past #property #revision #russia