In the 17th century, Robert Fludd, a member of the secret society of Rosicrucians, philosopher, magician and alchemist, was very popular in Europe.
As any decent thinker, he had his own theory of the world's origin. And to illustrate it, he drew six drawings reflecting the process of space development from the primordial chaos to the appearance of living matter.
So, on the first of them - "The Great Darkness" - was depicted a black rectangle, on all sides bounded by white fields, on which Fludd wrote in Latin: "And so to infinity. This drawing was copied by Malevich in his "Black Square".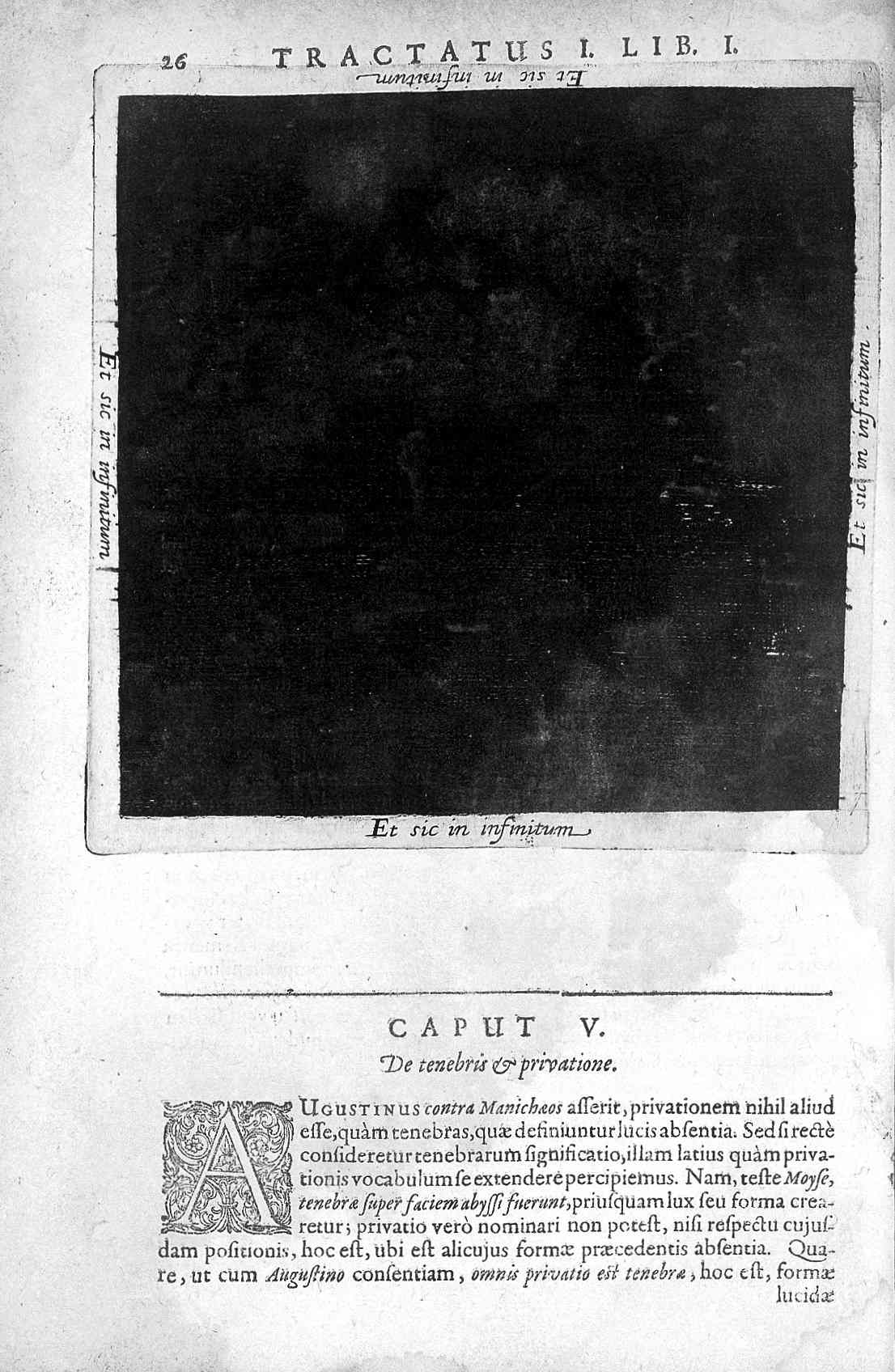 В 17 веке в Европе боль­шой известностью пользовал­ся член тайного общества ро­зенкрейцеров, философ, маг и алхимик Роберт Фладд.
Как у всякого порядочного мысли­теля, у него была своя теория возникновения мира. И чтобы проиллюстрировать ее, он нарисовал шесть рисунков, отражающих процесс разви­тия космоса от первозданно­го хаоса до появления живой материи.
Так вот, на первом из них- "Великая тьма" -был изображен черный пря­моугольник, со всех сторон ограниченный белыми поля­ми, на которых Фладд написал по-латыни: "И так до беско­нечности". Этот рисунок скопировал Малевич в своем "Черном квадрате".




#^

http://feldgrau.info/other/21541-podborka-457

#abstract #art #authorship #chaos #darkness #past #revision #rosicrucian #uk #ussr