In 12 hours there will be an astronomical solar holiday, one of holidays of the Wheel of the Year (the year divided into 8 equal intervals of time, according to astronomical solstices and equinoxes). The following traditional names of this solar holiday have been preserved: Samhain, Dziady, Calan Gaeaf and others.
The Christian Church has connected these solar traditions with the fixed dates of the Gregorian calendar so that even the neopagans celebrate these solar festivals when the Pope prescribe, and not at a time when, guided by the sun, it was celebrated by ancient sunworshippers.
In any case, according to the Sun - Samhain, Dziady, Calan Gaeaf this year - on November 7 (according to the Gregorian calendar) at 05:48 London Time. Congratulations on the coming holiday!

By the way, according to theoretical calculations, 102 years ago astronomical Calan Gaeaf according to the Gregorian calendar were on November 7 too (according to the Julian calendar - on October 25) at 11:27 UTC-0 (14:27 Moscow time, or, more precisely, Petrograd time).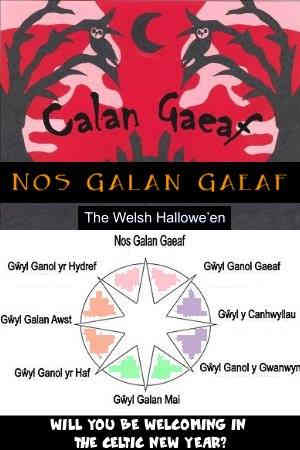 Через 12 часов будет астрономический солнечный праздник, один из солярных праздников Колеса Года (год, разделённый на 8 равных промежутков времени, в соответствии с астрономическими солнцестояними и равноденствиями). Сохранились такие традиционные названия этого солнечного праздника: Самайн, Деды, Калан Гаеаф и др.
Христианская церковь связала эти солнечные традиции с фиксированными датами григорианского календаря так, что даже неоязычники сегодня празднуют эти солярные праздники, когда велит Папа Римский, а не в то время, когда, ориентируясь по Солнцу, это праздновали древние солнцепоклонники.
В любом случае, согласно Солнцу - Самхайн, Деды, Калан Гаеаф в этом году - 7 ноября (по григорианскому календарю) в 08:48 по МСК. Поздравляю с наступающим праздником!

Кстати, согласно теоретическим рассчётам, 102 года назад астрономические Деды по григорианскому календарю тоже были 7 ноября (по юлианскому — 25 октября) в 11:27 GMT (14:27 по Московскому, или, точнее, тогда ещё Петроградскому времени).

#calangaeaf #calendar #dziady #holiday #ritual #samhain #solar #solarsatanism #time #1917cc