Félicette (French pronunciation: ​[fe.liː.sɛt]) was the first cat launched into space.
Фелисетт (фр. Félicette) — первая кошка, побывавшая в космическом пространстве.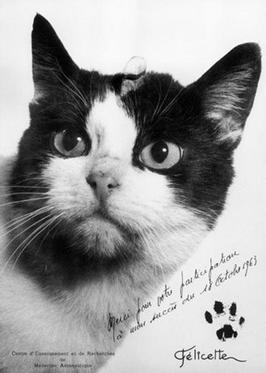 Félicette was one of 14 female cats trained for spaceflight. 66 years ago, Félicette was launched into space from the Centre interarmées d'essais d'engins spéciaux site in Algeria. The cats had electrodes implanted onto their skulls so their neurological activity could be monitored throughout the flight. Electrical impulses were applied to the brain and a leg during the flight to stimulate responses. The nose cone separated from the rocket before reaching a height of 152 kilometres (94 mi). The capsule was recovered 13 minutes after the rocket was ignited. Most of the data from the mission was of good quality, and Félicette survived the flight, the only cat to have survived spaceflight. Félicette was euthanized two months after the launch so that scientists could perform an autopsy to examine her brain.
Чёрно-белая кошка Фелисетт является единственным представителем вида, чей полёт в космос достоверно подтверждён. Запуск кошки осуществил ровно 66 лет назад французский Учебный и научно-исследовательский центр авиационной медицины (CERMA). Ракета-носитель Véronique AG1 стартовала с космодрома Хаммагир и менее чем за 15 минут поднялась на высоту 160 км. Здесь произошло отделение капсулы с кошкой. Затем капсула на парашюте опустилась на землю, где была найдена поисковой командой.
Для контроля состояния кошки во время полёта ей в мозг были имплантированы электроды. После полёта она была доставлена в CERMA, где её изучали в течение двух-трёх месяцев. Для дальнейшего продолжения исследований она была усыплена.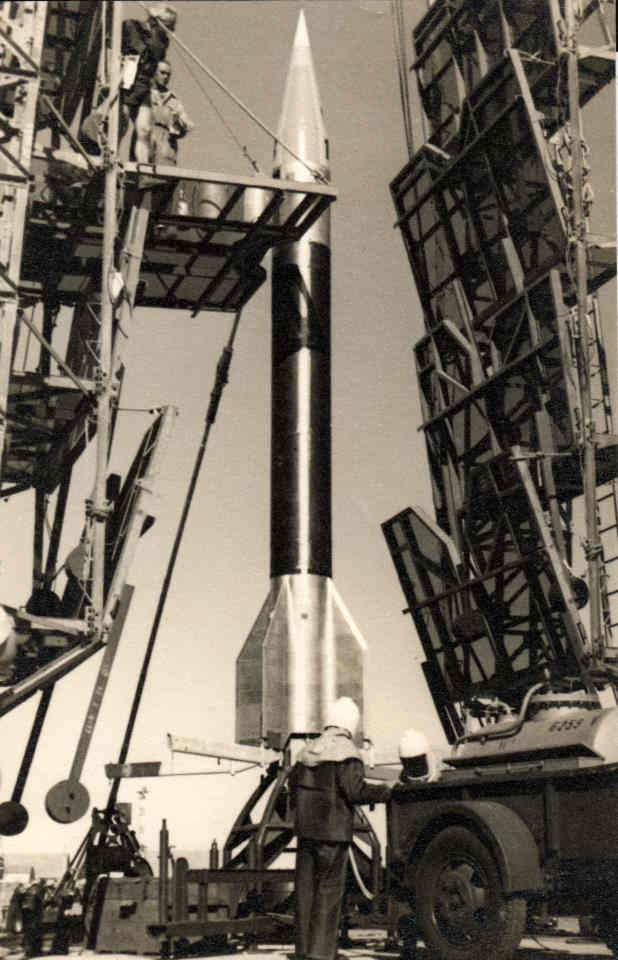 A second feline was launched 6 days later, but the mission resulted in a fatality.
6 дней спустя CERMA попыталась повторить запуск кошки в космос, однако на старте произошла авария ракеты-носителя. Капсулу обнаружили два дня спустя на значительном удалении от точки запуска, когда животное было уже мертво.


#cat #feline #france #history #space #spacecat #technology