Today is the 60 day of Bureaucracy in the YOLD 3185: Mad Hatter Day

A day for silliness celebrated almost exactly half a year from April Fools' Day (for those who celebrate on 6 October). Inspired by The Mad Hatter, a Discordian Saint, from the Discordian holybook Alice's Adventures in Wonderland. The Mad Hatter's hat in the original illustrations by John Tenniel had a sale sign saying "In this style 10/6.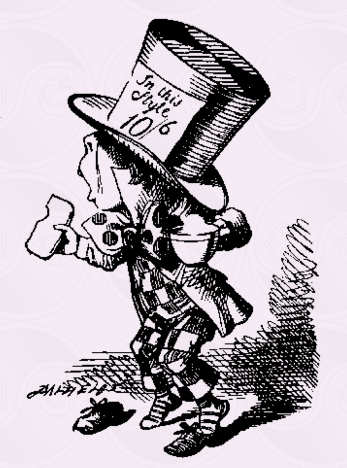 Сегодня 60 день сезона бюрократии 3185 года: день Болванщика

Этот день глупости отмечается почти ровно через полгода после первоапрельского дня дурака (для тех кто празднует его 6 числа 10 месяца по григорианскому календарю). Праздник вдохновлен "Безумным шляпником" (Болванщиком), дискордианским святым, жития которого описчанны в дискордианском священнописании "Приключения Алисы в стране чудес". На шляпе Болванщика в оригинальных иллюстрациях Джона Тенниеля имела надпись "В этом стиле 10/6".

#aliceinwonderland #erisian #holiday #madhatter #madhatterday