Congratulations to sun worshipers on one of the Wheels of the Year holidays. Today, the astronomical (not calendar) Lughnasad/Honey spas/Lammas. The day between the summer solstice and the autumn equinox.

Its also Traditionally a big time for pagans who pay tribute to the Celtic deity Lugh, who was a god of crafting and mastery of skills. It's a good time to dust off any hobbies that have been neglected or to do any projects or repairs that have been waiting in the wings.
It's also a good excuse to make some lovely home-made bread.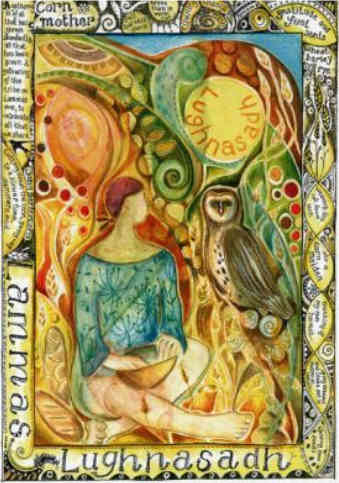 Поздравляю солнцепоклонников с одним из праздников Колеса года. Сегодня астрономический (не календарный) Лугнасад/Медовый спас/Ламмас. День между летним солнцестоянием и осенним равноденствием.

Это традиционно самое подходящее время для почитания кельтского божества Луга, который был богом ремесел и мастерства. Это хорошее время, чтобы возобновить любые хобби которыми пренебрегали, или заняться проектами и ремонтом, которые ждали своего часа.
Это также хороший повод, чтобы приготовить прекрасный домашний хлеб.

#holiday #lammas #lughnasad #ritual #solar #solarsatanism #timespace