72 Discord: Towel Day

Are you one hoopy frood who really knows where your towel is? Well, you should be! Keep a towel with you all day today. People respect those who carry a towel. And if you meet someone who is too foolish to show you respect, use your towel to cover your eyes. They'll assume that if you can't see them, they can't see you, and they'll leave you alone. At least that's the theory.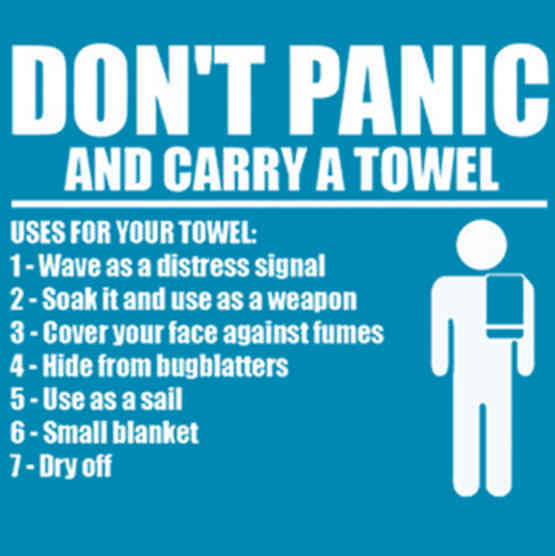 72 раздора: День Полотенчика

Вы из тех, кто действительно знает, где ваше полотенце? Ну, так и должно быть! Держите своё полотенце с собой весь день сегодня. Люди уважают тех, кто носит полотенце. И если вы встретите кого-то, кто слишком глуп, чтобы проявить уважение к этому, то используйте свое полотенце, чтобы закрыть глаза. Они подумают, что если они вас не видят, то и вы их не видите, и, соответственно, оставят вас в покое. По крайней мере, в теории.

#dontpanic #douglasadams #erisian #holiday #towel #towelday