Last year, March 30, the so-called "Great March of the Return" began. The protests calls for Israeli authorities to lift their 11-year illegal blockade on Gaza and to allow Palestinian refugees to return to their villages and towns.
Exactly a year ago - it was the bloodiest day of this massacre - May 14, 2018. It is well known that this war is financed by the United States:
The U.S. provides Israel $10.5 million in military aid each day, while it gives the Palestinians $0 in military aid.
Exactly a year ago, the United States made a gift to the state of Israel: the embassy moved to Jerusalem (as a symbol of the Israeli control of this city). The Israeli troops, in turn, celebrated this event with the greatest number of killings of local people during the entire time of this protest:
More than 60 people have been killed in one day, more than 2,700 Palestinian demonstrators were injured - at least 1,350 by gunfire.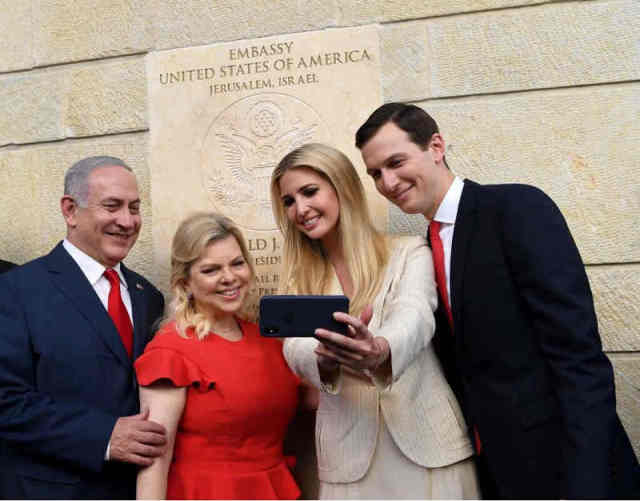 What a great day for the great American-Israeli alliance 🇮🇱🇺🇸 (Benjamin Netanyahu)

It seems that the army of the State of Israel represent the celebrations of day in honor of the transfer of the US Embassy to Jerusalem as mass murders.
This occupation, war, and regular massacres have Abrahamic motives:
Ex-Evangelist Slams 'Moron' Christians for Believing Trump's Jerusalem Embassy Will Hasten Jesus' Second Coming
This protest is still ongoing. So far, the organized army of Israel continues the murders of Palestinian civilian protesters.

#alaqsa #army #capitalism #christianity #democrazy #embassy #evangel #genocide #history #islam #israel #jerusalem #massacres #metaprogramming #palestine #property #scriptures #templemount #usa