Congratulations on a major apostolic holiday. Holyday of Discord honoring Dr Van Van Mojo. Mojoday is generally on Discord 5. Called Lingananda by the POEE.
Поздравляю с крупным апостольским праздником. Праздником сезона Раздора в честь доктора Ван Ван Можо. Моджодень обычно приходится на 5 Раздора. Также ПАЭЭ назвали этот день "Линганандень".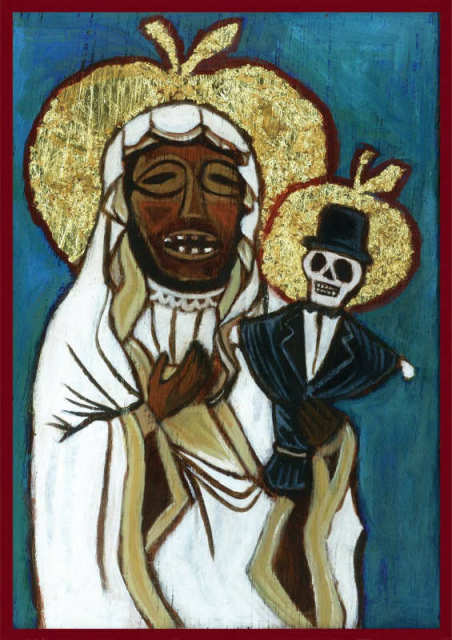 Also known as Lingananday. Have an argument with a friend over which Five Star Saint's holyday it really is–especially in front of people who haven't the faintest idea what you're talking about. Take turns chanting "Mojo" and "Lingananda." Switch sides. Use as many obscure Discordian references as possible. Good places for this are parks, buses, and city council meetings.
Dr. Van Van Mojo, Head Doctor of Deep Africa and Maker of Fine Dolls, Doctor of Hoodoo and Vexes, first made contact with contemporary Discordians through the Greater Metropolitan Yorba Linda Jesus Will Save Your Bod Home Study Bible School as a representative of the Intergalactic Haitian Guerrillas for World Peace, where he was revealed to be an anthropomorphic personification of the ancient Patron of The Season of Discord, Patamunzo Linganada.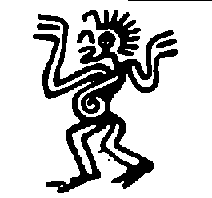 Поговорите с друзьями об этом дне пяти-звёздночного святого откровенно - особенно с людьми, которые не имеют ни малейшего представления, о чем вы говорите. По очереди повторяйте «Можо» и «Лингананда». Меняйте порядок. Используйте как можно больше неясных эридийских ссылок. Хорошие места для этого - парки, автобусы и встречи городского совета.
Ван Ван Мохо - главный доктор по глубинной Африке и создатель «Прекрасных кукол», доктор худу и вексес. Впервые он познакомился с современными эридианцами через Большого Митрополита Йоруба Линду Иисуса. Гаитянские партизаны - за мир во всем мире, поэтому он оказался антропоморфным олицетворением древнего покровителя сезона Раздора - Патамунзо Линганада.

#africa #dolls #erisian #holiday #mojo #mojoday #vanvanmojo