Leo L. (Lev Lvovich - "Lion son of Lion") Berberoff (1914-1978) — the architect, the owner of the famous film lion actors.
Лев Львович Берберов (1914—1978) — архитектор, хозяин известных львов-киноартистов.





Семья Берберовых и лев Кинг 1972 г.
by ванадий волков on YouTube

https://www.youtube.com/watch?v=MHipZK7WCB8
In Baku, the Berberoff family kept large predatory animals at home: lions, puma. Their pets were shot in various feature films. About the family was filmed documentary "I have a lion". The head of the family left the work of the architect and became engaged only in their animals.
В Баку семья Берберовых держала в домашних условиях крупных хищных животных: львов, пуму. Их питомцы снимались в различных художественных фильмах. О семье была снята киноповесть «У меня есть лев». Глава семьи оставил работу архитектора и стал заниматься только своими животными.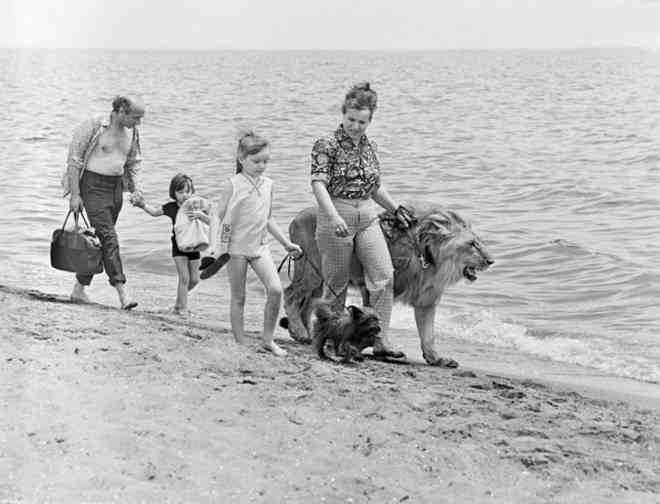 In 1973, the young lion King I was shot by the young militiaman Alexander Gurov.
В 1973 году льва Кинга I застрелил молодой милиционер Александр Гуров.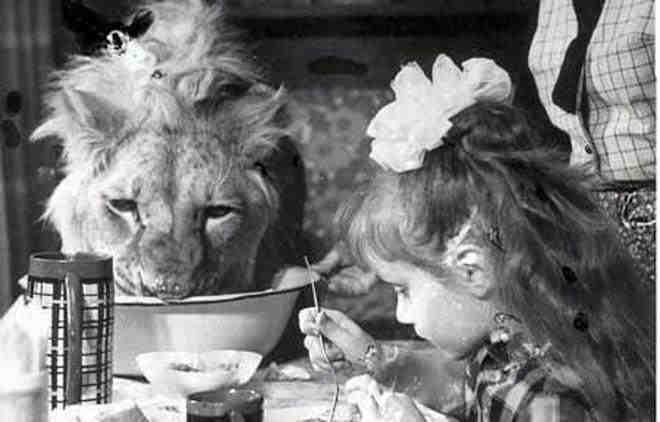 In 1978, Lev Lvovich died from a heart attack, and his family stopped coping with lions. November 24, 1980, the lion King II killed the son of Lev Lvovich - 14 years old Roman Lvovich and injured the widow Nina Berberova.
В 1978 году Лев Львович умер от инфаркта, и его семья перестала справляться со львами. 24 ноября 1980 года лев Кинг II убил сына Льва Львовича — 14-летнего Романа и травмировал вдову Нину Берберову.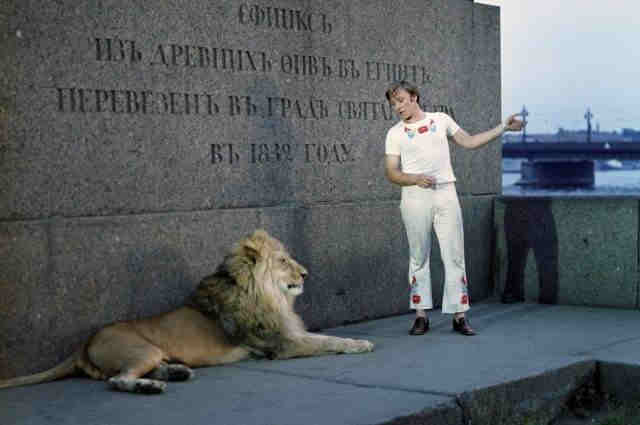 Berbers, or Amazighs (Berber language: Imaziɣen, ⵉⵎⴰⵣⵉⵖⵏ, ⵎⵣⵗⵏ; singular: Amaziɣ, ⴰⵎⴰⵣⵉⵖ, ⵎⵣⵗ)
Бербе́ры (от греч. βάρβαροι, лат. barbari; самоназвание амазиг, амахаг — «свободный мужчина»; кабильск. Imaziɣen)



#^

https://ru.wikipedia.org/wiki/Берберов,_Лев_Львович


#^

https://www.upi.com/Archives/1980/11/27/King-Two-a-well-known-domesticated-lion-kept-in-an/6814344149200/


#^

https://omniblog.quora.com/Raising-a-tiger-cub-at-home-a-story-from-the-USSR
#baku #berber #cats #domestication #family #felidae #hierarchy #humanism #king #lion #mammals #naming #past #pride #property #puma #ussr